Rafael Nadal's Amusing Interview Request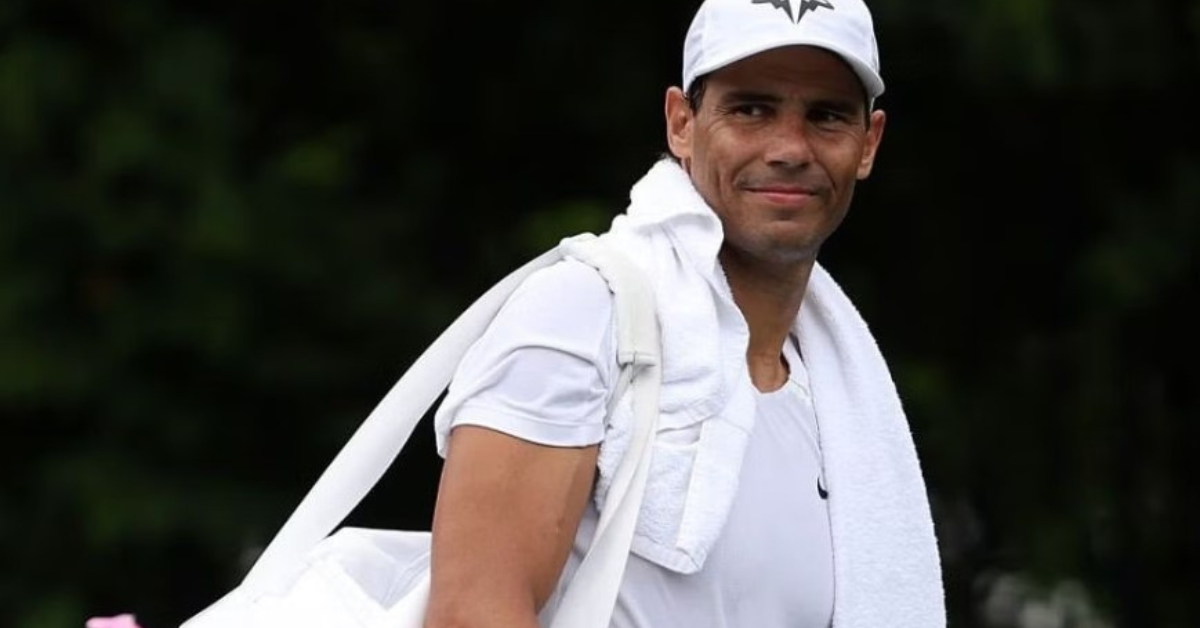 Rafael Nadal's Amusing Request for Translation Draws Laughter from Tennis Fans
Rafael Nadal, one of the most iconic figures in the world of tennis, recently provided his fans with a humorous moment when he asked them to translate his latest Spanish interview. Nadal has been on a break from professional tennis since suffering a hip injury at the Australian Open earlier this year. In May, he announced his decision to take an extended hiatus from the sport to focus on his recovery.
During his time away from the courts, Nadal hasn't lost his sense of humor. He recently participated in an interview in Spanish, discussing a wide range of topics, including his comeback plans, his injuries, his personal life, his rivals Novak Djokovic and Roger Federer, and his compatriot Carlos Alcaraz.
After the interview, Nadal shared excerpts from it on his Instagram story, along with a cheeky message. He wrote, "I know it's in Spanish… but I am sure you guys will find the way to translate." This comment from Nadal sparked laughter and amusement among tennis fans and followers.
The reason for the amusement lies in the fact that Nadal's fan base is incredibly dedicated and diverse, spread across the globe. Many of his fans do not speak Spanish, yet they eagerly follow his updates and news. When he playfully suggested that they would figure out a way to translate the interview, it resonated with the reality that his followers often scramble to translate content in Spanish to keep up with his latest developments.
Tennis fans on social media were quick to respond to Nadal's remark with humor and appreciation. One fan jokingly stated, "Haha, I died laughing… the king got jokes and also knows how we roll!" Another fan humorously added, "He knows we be out here scrambling every time something drops in Spanish."
Even tennis writers joined in on the fun, with Bastien Fachan quoting Kim Kardashian and saying, "Rafa really said get your f ass up and work." These reactions showcased the lighthearted camaraderie between Nadal and his fans, highlighting the unique bond he shares with them.
In the interview itself, Nadal discussed his plans for a comeback, his injuries, and his goals. The 22-time Grand Slam champion acknowledged that he wishes to return to competitive tennis but emphasized that his primary focus is not on immediately winning major titles. As he approaches the later stages of his illustrious career, Nadal is taking a realistic approach and setting achievable goals.
Nadal made it clear that he doesn't want to create any unrealistic expectations for himself or his fans. While he dreams of being competitive again, he doesn't want people to think that he will return and win Grand Slam titles right away. He understands the challenges he faces, especially considering his recent injuries and the intense competition in modern tennis.
At 37 years old, Nadal is aware that winning major titles may seem distant, but he remains open to the possibility of achieving more in the sport. He recognizes that the world of sports is unpredictable, and fortunes can change rapidly. Despite the uncertainties, his passion for tennis remains undiminished, and his determination to make a successful comeback continues to inspire fans around the world.
As Rafael Nadal's fans eagerly await his return to the tennis court, they find comfort in his humorous interactions and look forward to supporting him in whatever challenges lie ahead on his tennis journey.
For More Related Updates Visit Our Official Site .
By- Sahiba Suri