Qatar's Al Duhail eye special show in maiden Club World Cup appearance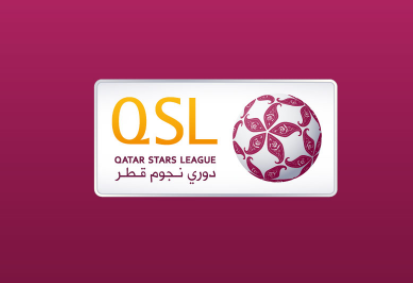 Reigning QNB Stars League (QSL) champions Al Duhail will enter the field as the underdogs when they face Egypt's Al Ahly – regarded as the world's most decorated club –  on their FIFA Club World Cup debut on Thursday.         
The second round clash at the Education City Stadium will be the toughest test yet for Sabri Lamouchi-coached Red Knights, who are representing hosts Qatar, just like Al Sadd did in the last edition.   

Al Duhail – formed in 2017 with the merger of Qatar football giants Lekhwiya and El Jaish – have accomplished much in country's football circuit, collectively winning seven QSL, three Amir Cup, three Qatar Cup and two Sheikh Jassim Cup titles since Lekhwiya was founded in 2009. 
But, they are still aspiring to achieve success at the continental or the global stage. 
However, Egypt's Al Ahly – the reigning African champions have a glorious history since it was established in 1907. They have won a staggering 139 titles including 42 Egyptian Premier League titles, 37 Egyptian Cup crowns and 11 Egyptian Super Cups. The Red Devils are also the most successful club in Africa, winning a total of 20 continental tiles including nine CAF Champions League crowns. 
Lamouchi, as he prepares his side for the Club World Cup in a closed training camp, is realistic in his approach and aware of the big task for his side on Thursday.     
"We are not Bayern Munich, Al Ahly or Tigres UANL. They are big teams who have many continental titles to their name, so it is definitely going to be a difficult test for us," the Frenchman said in an interview.    
"Al Ahly are the best side of Africa where the standard of football is very high. They are definitely the favourites against us," Al Duhail coach added.   
Lamouchi, however, did not rule out his team's chances, saying his players have ability to pull off a shocker.   
"There are always surprises in football. We must play as a team, respect our opponent and do our best. The team knows the value of the Club World Cup. One thing I am sure of is that the players will not give up and will do their best to leave a mark (on their debut)," he added in his interview with Doha Stadium magazine.    
We are ready to face Al Ahly: Almoez
Al Duhail – with the likes of Qatar national players centre back Bassam Al Rawi, midfielders Ali Afif and Assim Madibo, who played key role in Al Annabi's AFC Asian Cup glory in 2019 – have the potential to stun top sides.
Almoez Ali, who finished as the top scorer for Qatar in Asian Cup title-win can also be a dangerous player against any opposition, and the 24-year-old is eyeing an outstanding show.
"We are ready to face Al Ahly. Everyone in the team is excited and looking to give a very good performance at the Club World Cup," he said yesterday.
"We are looking to be at the same level of other teams, which have high standards. We will have to give special performance. We will give everything in the match (against Al Ahly) and we hope we will give surprise to the fans and reach the semi-final," the striker added.
Almoez said the team is also banking on the support of home fans in the elite tournament.
"When Al Sadd represented Qatar (in the last edition) they got huge support from the fans. Now, we are representing Qatar and we are hoping for the same support that will be a huge motivating factor for us," he said.
"The fans support can get the best out us and help us leave a clear imprint on this tournament."
Another Al Duhail forward Ismail Mohamed said the team was in good shape for the event.
"Our preparations are good and the team has shown excellent performance in the last match. We hope to continue the same momentum. Competing in the event is an honour and all the players are looking to give all-out effort," he said.
Al Duhail, in their last competitive match before the Club World Cup, thrashed QSL rivals Al Ahli 6-0 in the Amir Cup Round of 16 on January 25.