Qatar outclass Bahrain as Rafael Capote returned to international action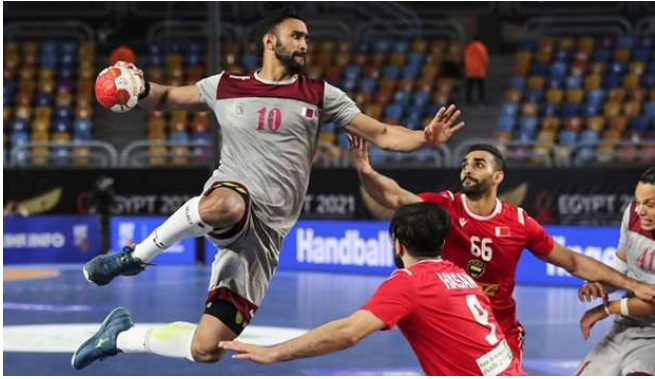 Rafael Capote returned to international action with a bang, powering Qatar to a convincing 28-23 victory over Bahrain in their main round clash at the World Handball Championship yesterday on Saturday.
The win helped Qatar maintain their slim chances of making the quarter-finals after they fell to Denmark in the opening match of the main round a couple of days ago.
Both teams had a slow start in the match, each of them netting just once in the first eight minutes. Qatar's Yassine Sami opened the score before Mohammed Ahmed drew level from the 7m line.
After that, Bahrain started to demonstrate their powerful attack – yet, they were still tied at 4:4 in the 12th minute. Then Qatar took the initiative, though, and goals by Capote propelled them to an 8:5 lead.
After a time-out taken by coach Halldor Sigfusson, Bahrain started to play a more disciplined game and hit back, as Mahdi Saad drew level at 12:12.