Qatar Olympic and Sports Museum to open in two phases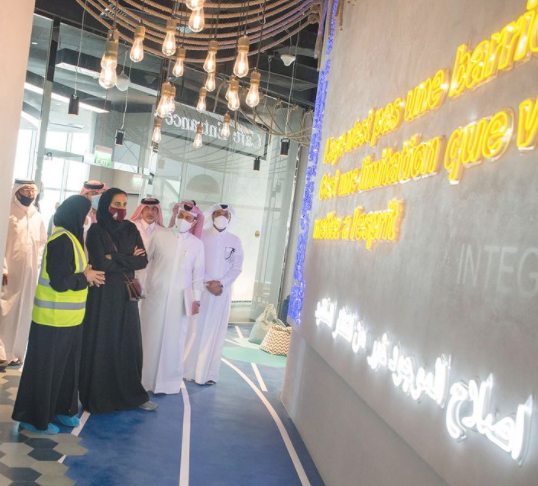 Doha: 3-2-1 Qatar Olympic and Sports Museum next to Khalifa International Stadium will open to the public in two stages this year.
Coinciding with the Tokyo Olympics, the museum will open its doors in July and then as part of the second phase in October in time for the Arab Cup 2021 that will be held in Qatar.
This was shared by H E Sheikha Al Mayassa bint Hamad bin Khalifa Al Thani, Chairperson of Qatar Museums, on her social media following her visit to the museum recently, adding, "One of the pioneering projects launched by HH Tamim Bin Hamad after hosting the 2006 Asian Games."
H E Sheikha Al Mayassa added, "Sports has become an essential part of our life, whether we play for fun or professionally. Qatar continues to host many world-class events and annual events – it is our responsibility to make sure that our children and community start living healthy and active lives from a young age. I look forward to seeing this museum join the Olympic Museums Network soon."
This museum will demonstrate to the world that sport and Qatar are intrinsically linked. It will be packed full of interactive exhibits, inspiring objects and unique activity areas that generate a spirit of participation.
The 3-2-1 Qatar Olympic and Sports Museum is designed to inspire people to take part in sport and physical activity. Its aim is to educate the community about the origins of global (Olympic) and Qatari sport, placing it in the context of Qatar's own development.
Once open, it will join a series of QM supported museums and entities that aim to inspire audiences living in and visiting Qatar.