Manchester United continue financial dominance over Manchester City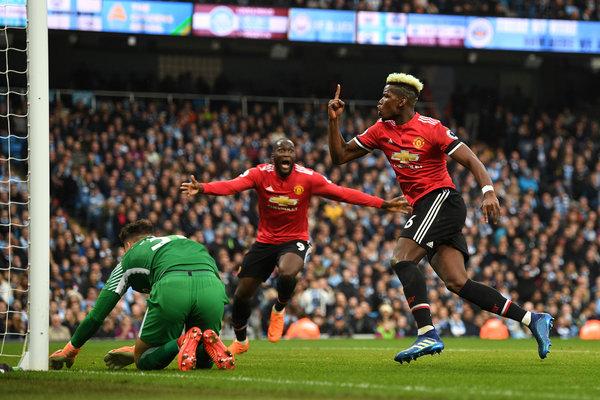 Manchester United have continued their financial dominance over Manchester City, per KPMG Football Benchmark. There is an opposite gulf on the pitch, but Jose Mourinho's side are continuing their financial stronghold on the rivalry off the pitch. While Pep Guardiola's side won the Premier League last season by a staggering 19 points, earning 100 points while United finished second with 81 points, United maintained financial dominance over City throughout the season.
The study reported at SoccerX shows that City's revenue growth since the 2011/12 season of 108 percent dwarfs that of United's 76 percent, United's 2017/18 figure of €666 million still hugely outweighs their rival's overall figure of €568 million. City's broadcast revenue of €239 million is marginally the greater, the capacity of United's 75,000 seater Old Trafford stadium means that its overall match day revenue continues to dominate that of the Etihad. At €124 million, United's matchday numbers almost double those of City.
The report also points to the increase of influence of Manchester City over the last few years: "While in the first season under Mourinho, United registered revenues 39 percent higher than City, in the last season such a gap was reduced to 17 percent. These figures are a result of the wider international appeal gained by Manchester City FC in recent seasons."
Despite the continued match day disparity, City's position has improved, with a 52 percent increase in matchday revenues. This, in part, is due to the venue's renovation and expansion during the 2015/16 season. As the report points out, these figures represent a dramatic growth for the reigning Premier League champions, with the club also benefiting financially from its on-field superiority throughout England as well as Europe.
However, even with City's step forward, the study shows that the overall gap between the clubs' commercial revenues has increased. In the last seven years, the report states that City has made a net loss of €151 million, while United have made a profit of €285 million. The current season saw a staggering 12 point gap between league leaders Manchester City and 8th placed Manchester United. The last outing resulted in 3-1 in Manchester City's favor.