"Leonardo Bonucci Joins Union Berlin"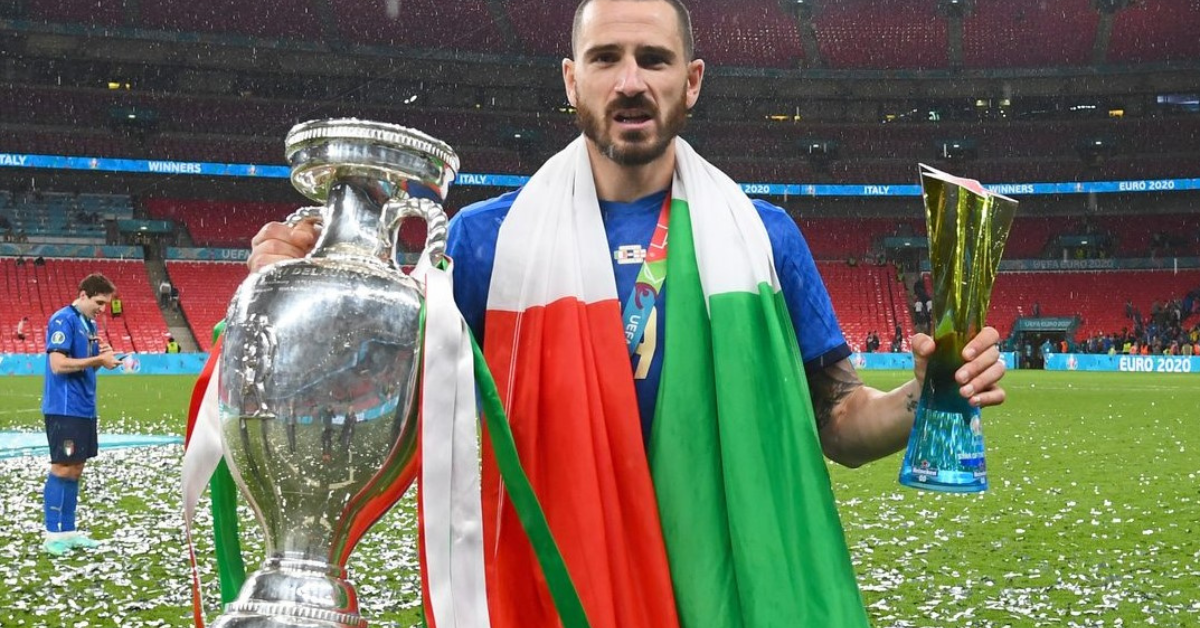 "Leonardo Bonucci Joins Union Berlin"
Union Berlin has pulled off a major transfer coup by signing Italy's experienced European champion, Leonardo Bonucci. As the 36-year-old defender joins the Bundesliga side, fans and pundits are eager to see how he will fit into the team's tactical setup and contribute to their campaign.
Born on May 1, 1987, in Viterbo, Italy, Bonucci's football journey started in local teams, initially as a central midfielder. However, it was under the guidance of his youth coach, Carlo Perrone, that he transitioned into a central defender. His potential was evident early on, leading to a trial with Inter Milan in 2004 and subsequently signing a professional contract.
Bonucci's early career saw loan spells at Treviso in Serie B and later at Pisa, where he continued to develop his skills. Bari took notice of his progress, and after a brief stint with Genoa, he found his footing at Bari.
In July 2010, Bonucci made a pivotal move to Juventus, marking the beginning of a highly successful period in his career. Under the guidance of coaches Antonio Conte and Massimiliano Allegri, Bonucci formed a formidable defensive partnership with Giorgio Chiellini and Andrea Barzagli, earning them the nickname 'The BBC.' This trio played a crucial role in Juventus winning eight Serie A titles in nine seasons.
Simultaneously, Bonucci's performances with Juventus earned him a place in the Italian national team. He made his international debut while still at Bari, under the management of legendary coach Marcelo Lippi. Bonucci's contributions to the national team continued, including his participation in Euro 2012, where Italy reached the final but lost to Spain.
Despite numerous successes, Bonucci also experienced disappointments on the international stage. He was part of the Italian squad that failed to qualify for the 2018 FIFA World Cup, and earlier in his career, he didn't play a single minute during Italy's early exit from the 2010 World Cup.
However, all those setbacks were overshadowed by Bonucci's heroics in Euro 2020. In the final match against England at Wembley, he scored the equalizing goal for Italy and played a pivotal role in the penalty shootout, securing Italy's second European Championship title.
Now, as he embarks on a new chapter in his career with Union Berlin, Bonucci brings his wealth of experience, defensive prowess, and winning mentality to the Bundesliga. His presence is expected to bolster Union Berlin's backline and contribute to their ambitions in both domestic and international competitions. Fans eagerly await the seasoned Italian champion's impact on the club's fortunes.
Stats correct as of 1 September 2023
Leonardo Bonucci
Age: 36 (born 1 May 1987)
Club: Union Berlin
Position: Defender
Country: Italy
For more related updates visit our official website
By- Sahiba Suri