Kobe Bryant's Confidence: A Legendary Journey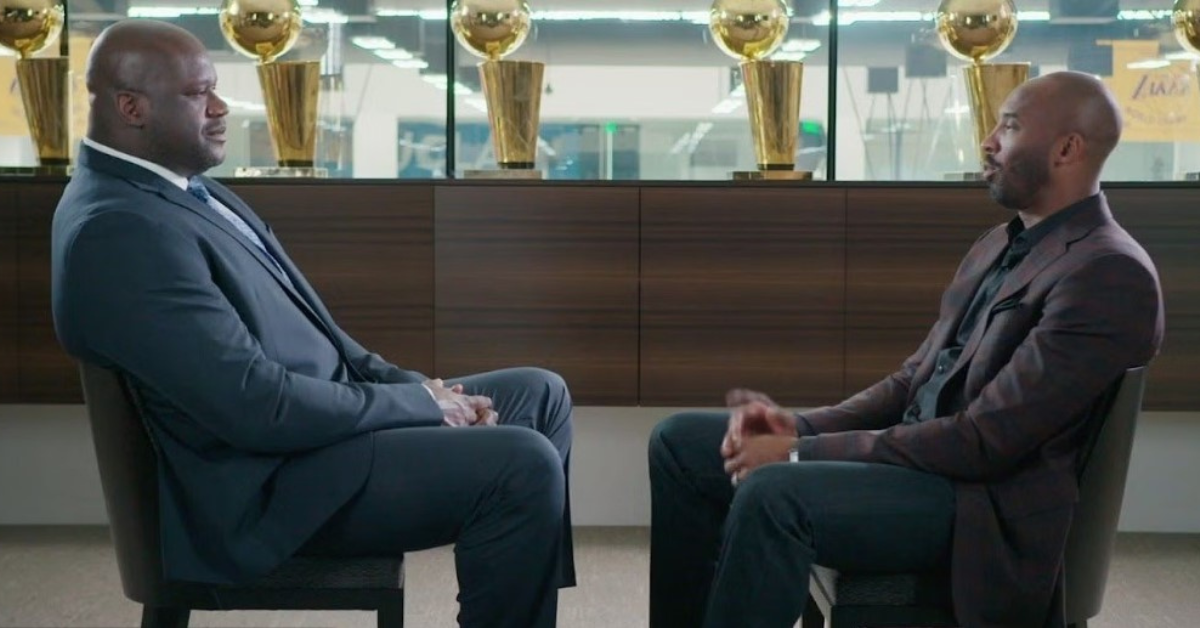 Kobe Bryant's Confidence: A Legendary Journey
Shaquille O'Neal Recalls Kobe Bryant's Confidence in Becoming Better Than Michael Jordan
In a 2018 one-on-one interview between Kobe Bryant and Shaquille O'Neal, the two NBA legends delved into their careers and their time as teammates, reflecting on the highs and lows they experienced together. During this conversation, Shaq brought up a memorable moment from Kobe's rookie year when he boldly declared that he would surpass Michael Jordan as the greatest player of all time. This proclamation, according to O'Neal, was a driving force for Bryant in his quest to elevate his game and achieve greatness.
O'Neal reminisced, "Another thing you told me as an 18-year old 'Imma be better than Mike.' So I knew it definitely drove you." He went on to acknowledge the inevitable comparisons between Kobe and Jordan, given the similarities in their playing styles. However, Shaq firmly believed that Kobe's unwavering determination would ultimately lead him to surpass even the legendary Michael Jordan.
Kobe Bryant's entry into the NBA was anything but ordinary, as he made the leap from high school to the pros, becoming just the sixth player to do so. The Los Angeles Lakers recognized his potential and were committed to nurturing him into a basketball superstar. Kobe had the privilege of learning from experienced veterans like Shaquille O'Neal and Eddie Jones, providing him with the ideal environment to develop his skills.
During his rookie season, Kobe served as a bench player, offering support to the more established Eddie Jones. Despite limited playing time, his innate talent was evident. He maintained respectable averages of 7.6 points, 1.9 rebounds, and 1.3 assists per game. This marked the beginning of what promised to be an extraordinary career, although it was apparent that Kobe was a work in progress.
Kobe Bryant's true breakout moment occurred during the 1997 NBA Playoffs. In a crucial Game 5 of the Western Conference Semifinals against the Utah Jazz, the young Kobe delivered a remarkable performance by scoring 11 points in the fourth quarter, almost single-handedly carrying the Lakers to victory.
Although they fell short in that game, it was undeniable that Kobe possessed a unique ability to thrive under high-pressure circumstances. This rookie year glimpse of his potential hinted at the remarkable career that lay ahead.
Kobe's journey from a talented teenager to a basketball icon was nothing short of legendary, transcending the sport and inspiring aspiring players worldwide. His impact on the game and enduring legacy serve as a testament to the power of dedication and the relentless pursuit of excellence.
As fans and admirers continue to celebrate Kobe Bryant's remarkable career, his unwavering confidence in his abilities, as recounted by Shaquille O'Neal, remains a defining characteristic of the basketball icon. Kobe's relentless pursuit of greatness left an indelible mark on the world of sports and serves as an enduring source of inspiration.
For More Related Updates Visit Our Official Site .
By- Sahiba Suri