Jonny Evans Manchester United return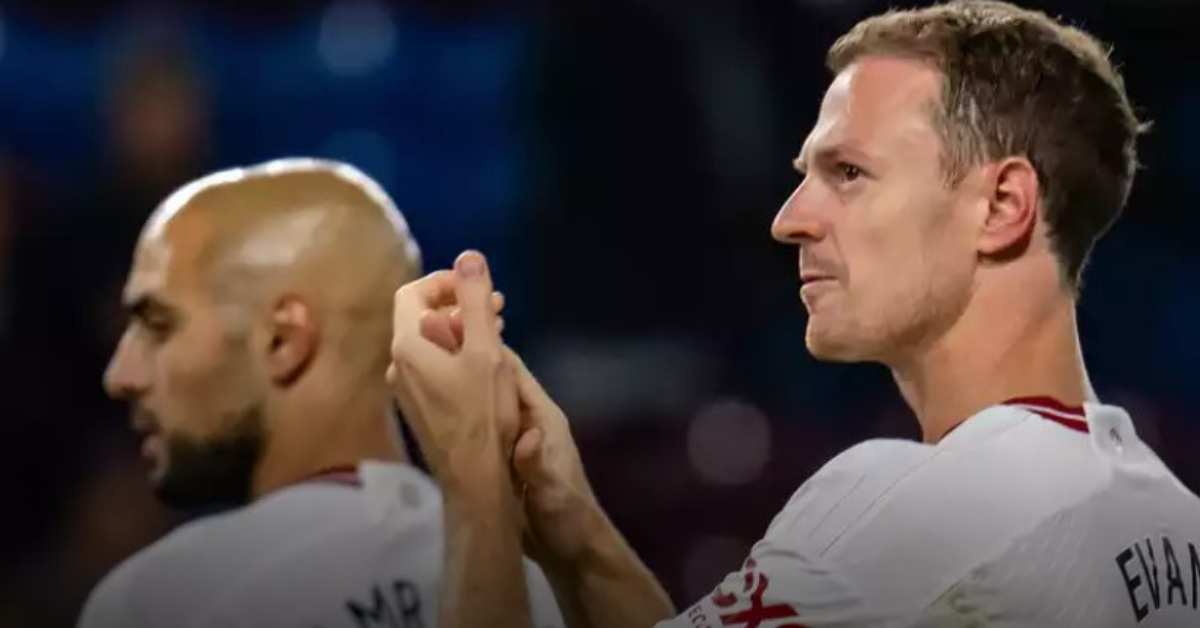 Jonny Evans expressed his joy after making his first start for Manchester United in over eight years, as they secured a 1-0 victory against Burnley. The veteran centre-back celebrated his 200th appearance for the Reds in this hard-fought win at Turf Moor, marking his return to the team for the first time since March 2015.
Evans, who rejoined the club on a short-term contract during the summer, initially expected to provide defensive cover. However, due to recent injuries in United's defense, he was given the opportunity to start against Burnley. In addition to contributing to a clean sheet, the 35-year-old came close to scoring a goal, with his header ultimately disallowed. Nevertheless, he played a pivotal role in setting up Bruno Fernandes's spectacular match-winning goal with a sublime long ball.
Speaking after the game, Evans expressed his delight, saying, "I loved every minute of it. Sometimes you get a feeling, and I couldn't wait – you get pure excitement, and coming up on the bus, I was just so buzzing. I never thought I'd ever play 200 games, but it was an absolute honor, and one of the best nights of my life just to come back and play for this club again. To be back here and in front of these fans was a dream come true and it couldn't have gone any better."
Reflecting on his assist for Fernandes's volley, Evans explained, "We were fighting hard to break them down, and I thought we were getting a bit of time – you know, 10 or five yards in their half. So I thought I'd just maybe try and stretch them a little bit. We [Evans and Fernandes] had had a little bit of eye contact just before I got the ball. I thought 'well, I've got to hit it.' And as soon as it left my foot, I thought it was a good ball because it was straight over the top."
Evans admitted that he believed his career was winding down after leaving Leicester City in the summer. Still, he couldn't resist the offer from Erik ten Hag to return to the club where he began his career as a trainee in 2006. "The opportunity came up, and I was apprehensive in a way, but I thought there was no other option for me," he continued. "I've got to come here, see where it takes me and just try and get back in and be as professional as I can. And hopefully the body sees me through."
Jonny Evans's return to Manchester United has been met with enthusiasm, and his performance against Burnley marked a memorable milestone in his career at the club.
For More Related Updates Visit Our Official Site
By- Sahiba Suri