Off-Road SUVs For Sports Enthusiasts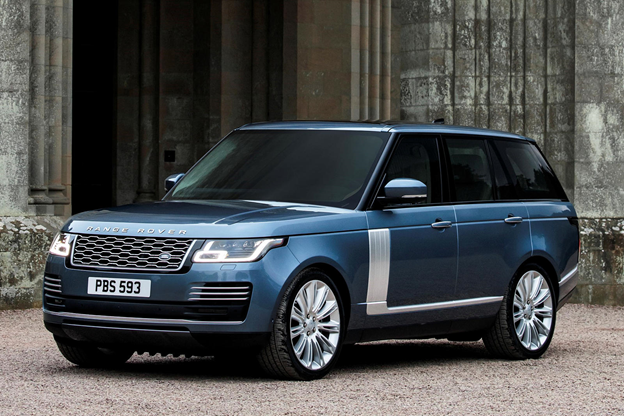 Large vehicles with loads of power and off-roading ability have always been part of the man's world, but times are changing. The Jeep Wrangler may still be a little too chunky and macho for everyone, but the Grand Cherokee and the Land Rover Range Rover have smoothed their rough edges without losing their indomitable spirit, as have many of their segment competitors. By adding more modern styling and a certain 'je ne sais quoi' to the interior, many more rugged SUV and crossover vehicles are starting to appeal more to the masses in the US than just a niche cluster of off-road hoonigans.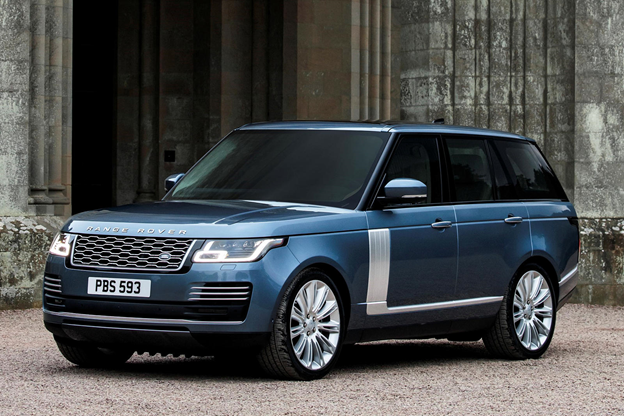 Taming The Beasts
Thanks to a little modern ingenuity, many vehicles that were once at home only in the dirt and nowhere else have learned how to navigate the concrete jungle, too. Now, you're just as likely to see a variety of models from Land Rover, Jeep, and Ford cruising around the city as you are to see them heading out into the great unknown with thousands of pounds of trailer hitched to the towbar.
They are more than just workhorses in fancy clothes; updates to the interior, both in terms of quality and technology, have expanded their resumes and broadened their appeal. In fact, some may never even see an untarred road, and that isn't necessarily a bad thing. After all, they are still sport utility vehicles, and they boast all the same strengths that make this particular style of vehicle one of the most popular configurations available. But, naturally, there are a few drawbacks to contend with. These characteristics include:
Pros
Rugged good looks
Hardy, off-road capability
Loads of passenger and cargo space
High towing ratings
Modern list of features
Excellent safety and dependability reviews
Cons
Many models cling to the blocky styling of the past
Focus on torque can make some powertrains feel weak
Firmer suspension can compromise ride comfort
Best Of Breed
Despite the fact that every automaker in the world, and their grandma, has decided to get into the SUV game, pedigree is still important. Many high-riders will claim that they can handle rough terrain, but some are definitely better suited to it than others. A few inches of ground clearance doesn't cut it, nor does a four-wheel drivetrain a trailblazer make. It is a combination of qualities and years of expertise that come together to create the best heavy-duty SUVs in the USA. Whether you're looking for something that will get the job done with no frills or something all-inclusive, there is no shortage of options.
Land Rover Range Rover
The first, and often last, name in the off-road game, Land Rover has pulled its range into the modern era. The Defender still retains some of its blocky, retro styling, but the Range Rover is far sleeker, and the interior is truly impressive. Genuine leather covers the seats and loads of comfort features are included as standard. But this all comes at an exorbitant price – the base model begins at over $90k MSRP.
The twin-charged inline-six under the hood gives it more than enough kick to get around town and tackle a few hillsides, but there is a V8 and a diesel option for those who want even more oomph. Just don't expect to recoup your investment from superior fuel economy, since the most efficient model only gets 24 mpg with combined driving conditions.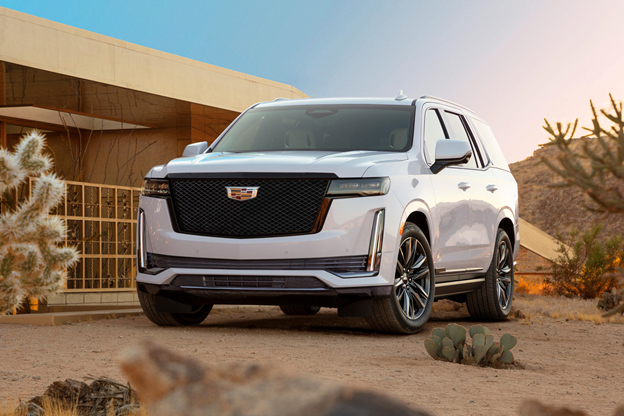 Cadillac Escalade
An all-American answer to the Range Rover, the full-size Caddy has gone above and beyond to earn back the prestige that the brand once garnered. No longer does a lower starting price of around $76k mean you have to settle for poor build quality and shoddy materials. Now, every inch of its gargantuan cabin is outfitted with top-notch leather and wood, except for the 38 inches of LCD screens adorning the dashboard.
But the tech doesn't stop there, with quad-zone climate control, heated and cooled front seats, and loads of driver-assistance features all included as standard. For those who want more space than is already on offer, there is also an extended body version of this larger cruiser making it possible to add a third row of seats if you don't need the trunk space.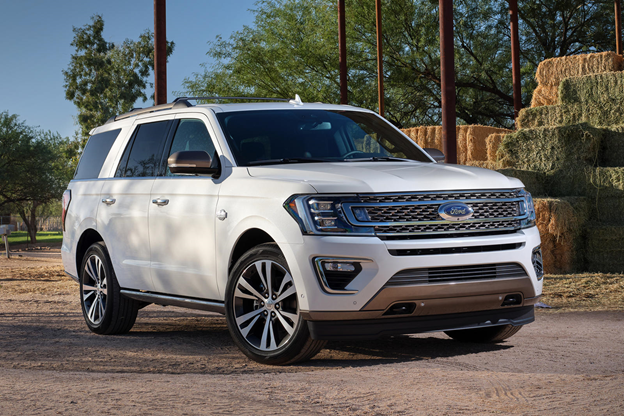 Ford Expedition
It is possible to get behind the wheel of a large SUV without breaking your bank, which is where the Expedition comes in, though the GMC Yukon is another option. These homemade off-roaders start off at a more affordable fifty grand or so, while still offering a powerful range of engine options, high safety review scores, and loads of space for the whole family.
Of course, they are a bit more barebones than the competition, but they can be upgraded if you're willing to invest. By comparison, though, you'd be better off going for a more premium nameplate that gets all the extras built-in from the get-go.