Giti Tire Motorsport All-female team celebrates their 5th Nürburgring 24-Hour Race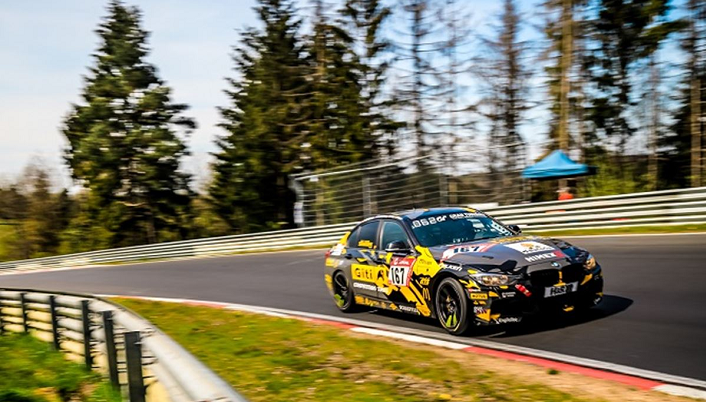 Nürburgring is a motorsports complex in Nürburg, Rhineland-Palatinate. It became historical and remarkable not just in the west of Germany but around the globe. The track was born and began in 1925. After two years, Nürburgring spearheaded its first race on June 18, 1927. On the northern part is a 14.2 mile long and dangerous loop which is the Nordschleife, while the 4.8-mile loop in the south is the Südschleife. Someone coined the phrase "Green Hell" to Nürburgring because of its dangerous track that even skilled car racing drivers find the route challenging with its steep elevation and blind corners. Amazingly, the racetracks were open for everyone to try out. You should have the license, money to pay for the cost to drive, a road-legal car, and as long as the loop is available for use, it is good to go and accessible to the public.
Daredevil angels in disguise were finally born.
Thomas Rehlinger and Thorsten Willems are the managing directors of WS Racing. They manage a company of racing teams and focus on the support and development of customer vehicles. In 2015, they initially had an idea on having an all-women crew on a new Golf 7 GTI for ADAC TOTAL 24h race but did not push through at that time. It was a long-overdue plan until it finally came to reality in 2019. Giti Tire is a well-known producer of tires worldwide. Their company is Singapore-based, but their competence in the tire market and the quality of products and services they provide made them the leading partner of the project. At the same time, Volkswagen acts as the communication partner.
The Giti all-female squad is a team of female drivers, namely Jasmin Preisig, Ronja Assmann, and Carrie Schreiner. But the whole package that composed of the captain, the team chief, the technical crew, and the team manager are also female. Nicole Willems (wife of the team manager) believes that motorsport is for anyone who has the passion for it and that women can produce the same performance as men.
Why did they trust Giti Tire over the competition?
Little did everyone know that the Giti Tire Company started and was founded in 1951, so they have perfected their craft over the years. However, they started participating in motorsports events since 2016. Giti Tire has a wide variety of options in tire products ranging from tires for trucks, buses, and cars, and they have eight manufacturing facilities and ten regional offices worldwide. But did you know that their products are also environmentally friendly? They don't just focus on profiting, but they also have thought of the environment, producing quality and well-thought-out inventions. Giti tires are solid, firm, and sufficient in the dry with a good steering feel, no wonder they are good in car racing.
Women finally conquered the racing tracks.
The team debuted their first-ever car racing in the first VLN Endurance race in 2019 in Nürburgring. It was indeed a memorable and competitive race since they won it the first time. The all-female team made history for winning the number one spot at the international level.
The female team actively participated in the rest of the VLN Endurance races in 2019 until the present time and took part in the ingeniously and challenging 24 hours Nürburgring Endurance race. Despite being the best, the team also went through obstacles along the way when they participated in the 24 hours Nürburgring race event in which the team's car was damaged, and the team had to fix it for hours laboriously. The team was resilient to pull off the race and bagged second place. It was an emotional moment, and the obstacle made them closer and even more vital as a team. The all-female team is still soaring high, and their success continued.
Upcoming Nürburgring 24-Hour Race.
Fast-forward to 2021, Giti Tire is commemorating its 5th year in the Nürburgring 24-Hour Endurance race. And the 3rd year of their sponsored pioneering all-female team. The event will happen from June 5 – 6, 2021, in which four cars are qualifying for the said event. The Giti Tire Motorsport by WS Racing Audi R8 LMS GT4 will be maneuvered by drivers namely Carrie Schreiner, Christina Nielsen, Pippa Mann, and Célia Martin. Their team came 34th in the ADAC qualification race 24h-Race with 9.27.349 lap time and 148.888 kph as their overall average speed.
A BMW 328i, a BMW 330i, and a Volkswagen Golf VII GTI TCR are other vehicles racing for Giti Tire Motorsport and will compete in the competitive VT2 class. All cars will run on GTR1 tires this season, which form a comprehensive range of competitive racing tires used in events worldwide.
There are several activities during the celebration. They will launch videos taken from the first practice laps up to the race's conclusion on Sunday. They also have put up a game and marked a caption to it as "Giti Enjoy Driving Challenge." It is a mobile driving game that allows someone to drive a truck, an ATV, and a race car to get a chance to accumulate coins and gain prizes.
Stefan Fischer is the Managing Director and Product Technology at Giti Tire Europe. She was interviewed and said, "We have been working tirelessly with the four teams to ensure the tires and tire strategy delivers exactly what is required come race day to deliver peak performance, as we have every year. If I had been told in 2016 that we would be celebrating our fifth Nürburgring 24-Hour and that we would also play a first-hand role in the trailblazing Giti racing all-female team for three consecutive years. I would have laughed."
She also added, "This journey has been epic, and year-after-year our technology and support gets better and better. What we have learned has been invaluable, and this has been instrumental in the development of the new GitiSportS2 UHP and GitiSynergyH2 HP tires."
CONCLUSION:
Women are indeed courageous and risk-takers as men. With our innovative technology nowadays and with so many avenues and options to learn, it is no longer impossible for women to keep up with men. Done are the days when women were only staying at home as homemakers. Women can also do what men can perform. Women are resilient and robust in whatever aspect. Nobody knows how strong a woman can be until challenged. These lady drivers have inspired women and people from all around the globe, telling us that there should be equality in everything and that gender doesn't hinder dreams and aspirations as long as there is perseverance.