Ferry Weertman, the renowned Dutch swimmer and Olympic champion who claimed victory in the 10km Marathon at the 2016 Rio de Janeiro Olympics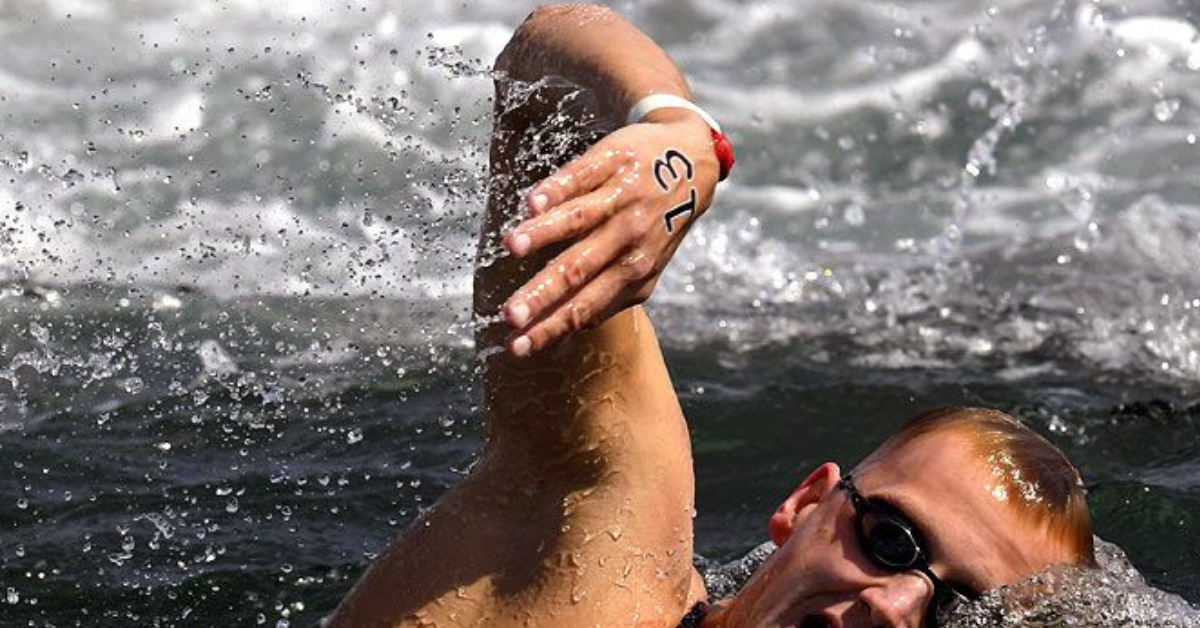 Embarked on a new journey after retiring from competitive swimming in December 2021. Now, he plays a crucial leadership role at World Aquatics as the Vice Chair of the Technical Open Water Swimming Committee. With his wealth of experience and expertise, Weertman is determined to promote and elevate open water swimming to greater heights.
Following his historic win at the Rio Olympics, Weertman continued to make waves in the open water swimming scene. In the subsequent year, he emerged victorious in the 10km Open Water event at the World Aquatics Championships held in Budapest. His achievements are a testament to his unwavering love and commitment to the sport. Prior to his Olympic triumph, Weertman laid the groundwork for his swimming career by securing silver medals in the 10km event and the team race at the 2015 World Aquatics Championships in Kazan. Furthermore, he displayed his dominance in European open water swimming, clinching a total of five titles in the even years from 2014 to 2018.
Now, in his role as Vice Chair of the Technical Open Water Swimming Committee at World Aquatics, Weertman aims to enhance the sport's image and popularity. By sharing his experience and expertise, he seeks to inspire and nurture the next generation of open water swimmers. Weertman's dedication to growing the sport is evident as he collaborates with fellow committee members to develop strategies and initiatives that will propel open water swimming to new heights.
Outside of his sporting achievements, Ferry Weertman's personal life also made headlines. In 2019, he got engaged to Dutch sprinter Ranomi Kromowidjojo, a decorated athlete with three Olympic gold medals and one silver medal to her name. Their wedding plans were initially set after the Tokyo Olympics in 2020, but like the Games, it was postponed due to the global circumstances. Both Weertman and Kromowidjojo competed in the 2021 Tokyo Olympics, representing their nation with pride in their respective events. After the Olympics, Kromowidjojo retired in January 2022, and the couple finally tied the knot in a heartwarming ceremony in Eindhoven in September 2022, with the presence of several Dutch Olympic team members, celebrating their love and sporting achievements.
In an exclusive interview with World Aquatics, Weertman shared his insights and contributions to the sport he holds dear. As an athlete who has excelled at the highest level of competition, he brings a unique perspective to the development and promotion of open water swimming. Through his role as Vice Chair of the Technical Open Water Swimming Committee, Weertman strives to ensure that the sport continues to grow and flourish, providing opportunities for athletes from all corners of the globe to shine on the international stage.
Ferry Weertman's dedication to open water swimming extends far beyond his own achievements. With his passion for the sport and his desire to give back, he is an invaluable asset to World Aquatics. As he helps shape the future of open water swimming, his leadership and contributions will undoubtedly inspire a new generation of athletes to follow in his footsteps and chart their own course for success in this challenging and exhilarating discipline