Explore Martin Odegaard's PFA Awards accolade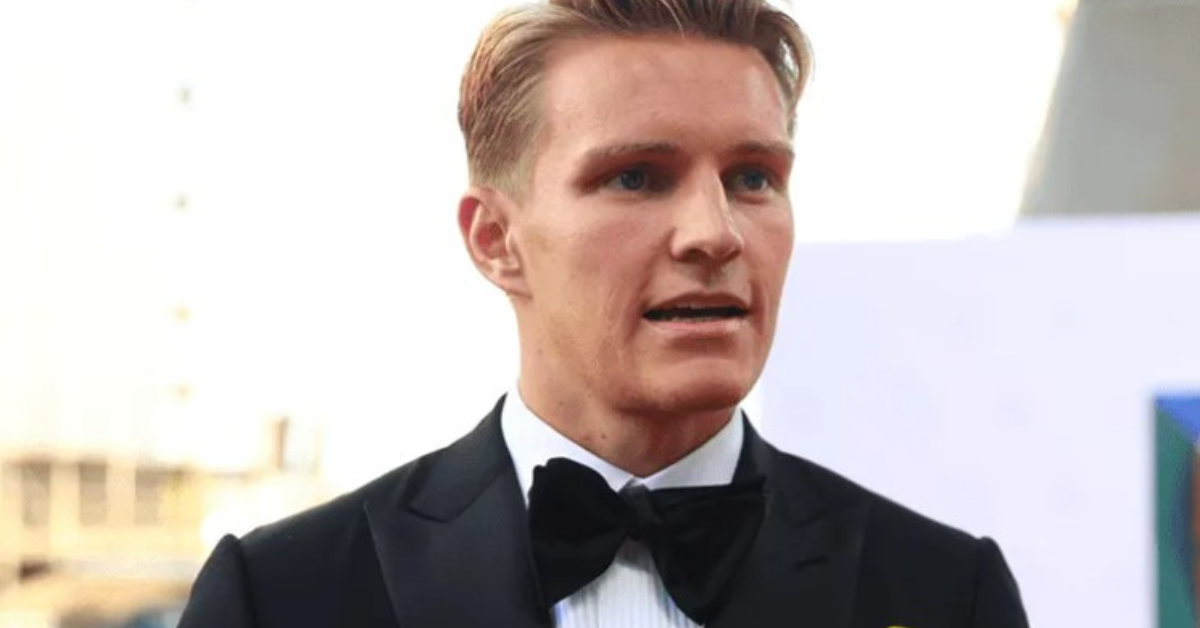 Martin Odegaard's PFA Awards
Martin Odegaard Reflects on PFA Awards and Anticipates Manchester United Clash
In a candid conversation ahead of the showdown with Manchester United, Martin Odegaard, Arsenal's captain, shares his experiences at the PFA Awards, insights into the team's tactical evolution, and his excitement about facing the Red Devils once again.
PFA Awards Recognition Attending the PFA Awards in Manchester was a memorable experience for Odegaard and his Arsenal comrades. Being acknowledged as a part of the Team of the Year held a special place in his heart, especially when it's the result of fellow players' votes. Odegaard emphasized the significance of this honor and recognition, acknowledging its profound meaning to him.
Intriguingly, this marks the third time that Odegaard has secured a place in the Team of the Year, previously achieving this feat in Spain and the Netherlands. This accomplishment underscores his pride and consistency in delivering stellar performances on the pitch. What's even more impressive is that the Arsenal team had not one, but four players, including Odegaard, Aaron, Wilo, and Bukayo, recognized in the team. This fourfold inclusion is a testament to the collective excellence and team spirit that Arsenal displayed last season.
For Arsenal, this quadruple recognition in the Team of the Year signifies a historic achievement, with it being the first time in 15 years that the club has achieved such a feat. Odegaard views this milestone as a promising sign of Arsenal's growth and development, both as a cohesive unit and on an individual level for the players.
Speaking about his vote for the main award, Odegaard revealed that he cast his vote for Erling Haaland, who he believed was the deserving winner. Haaland's remarkable goal-scoring prowess during his debut season in England was nothing short of extraordinary. Additionally, the Women's Super League (WSL) Team of the Year featured two Arsenal players, including Frida Maanum, further solidifying Arsenal's presence and influence on the football stage.
Tactical Flexibility and Strength Odegaard expressed his belief that Arsenal's current season promises versatility in their playing style. The squad's adaptability and unpredictability, coupled with the quality of its players, allow for a more dynamic approach compared to the previous season. While Arsenal predominantly adhered to a specific system last season, they are now equipped to diversify their tactics, making them a more formidable force.
Facing Manchester United As the conversation shifted towards the upcoming clash with Manchester United, Odegaard couldn't contain his enthusiasm. Playing against Manchester United is always a monumental occasion for the team, especially when graced by the passionate Emirates Stadium crowd. He vividly remembered the atmosphere during last season's game at the Emirates, describing it as nothing short of incredible.
Odegaard acknowledged that facing Manchester United is always a significant challenge. He praised United's manager for his clear vision and tactical acumen, acknowledging the team's determination to build on their past successes. Odegaard noted that Manchester United continues to improve and boasts quality players throughout the squad, making them a formidable opponent.
In conclusion, Odegaard emphasized the importance of securing a victory against Manchester United, understanding its significance for Arsenal's campaign. As the two football giants prepare to lock horns once again, anticipation runs high for a thrilling encounter at the Emirates Stadium.
For mor erealated updates visit our official site .
By – Sahiba Suri