Beginners Guide for Betting on Horse Racing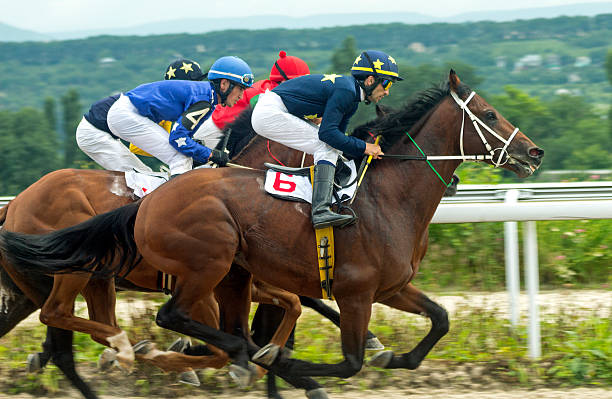 Horse racing is quite an unpredictable game, and your favourite steed may stand first only about 30% of the time. If you participate in an event and bet all your money on the favourites over the day, you may end up with nothing. So, you must keep an eye on who is performing well. You can click here to know about horse racing betting trends.
Decide Where You Bet
Before you go further in your horse betting endeavours, make sure that you know where and what it is you wish to bet on. Bookies offer markets on almost every sport, and horse racing is no exception.
Choose the Horse You Will Bet On
Once you have picked the horse race you wish to bet on, you need to decide which horse you want to wager on. If you want to make an informed decision with the expectation of backing the right horse, learn how to read a form guide.
Similarly, you can also pick other ways of choosing a winner. You may select a specific horse because of its name, colour, or you are captivated by the odds.
Select a Right Bet Type
You must not overlook the bet type because it makes a great difference. Some bet types offer you diverse returns, so it is crucial to understand the different options available and choose the betting product that will return you the finest dividend.
Know about the Bets
One of the chief reasons people don't get engaged in betting on horse races is that they don't realise the diverse bets available. Well, there are so many different types of bets that you should know about before you bet. You can gather the information to stay abreast of horse racing.

For now, here are a few types of bets.
Exotic Bet
Exotic bets are the type of horse racing bets where you place a bet on more than one result at a time. In simple words, you will be betting on more than a single horse at the same time. Diverse types of exotic bets will have varied limits and conditions that you should fulfil to win your bet. Similarly, complete every part of an exotic bet if you want to win it.
When you talk about exotic betting, the exacta is one of the most well-known options. It is one of the simplest to understand if you are a beginner.
Win, Place, Show
Win, place, and show bets are a few of the simple horse racing bets you can try out. In each bet, you will get to choose a horse, and if the chosen horse finishes in the correct position, you will win.
If you wager a horse to win, they need to win the race to win the bet for you. A place bet is placed for a horse to finish in the second or first place. Similarly, you will not get extra money for a better finish. In case your chosen horse finishes in first or second place, you win your bet.
A show bet is a bet wherein you choose a horse, and if the horse finishes in one of the topmost three slots, you will win.
To sum up, if you want to improve your betting on horse racing, you should watch as much racing as possible and don't forget to make notes on it.