Bayern Munich hit 24 year old low in Bundesliga with 3-3 draw with Fortuna Dusseldorf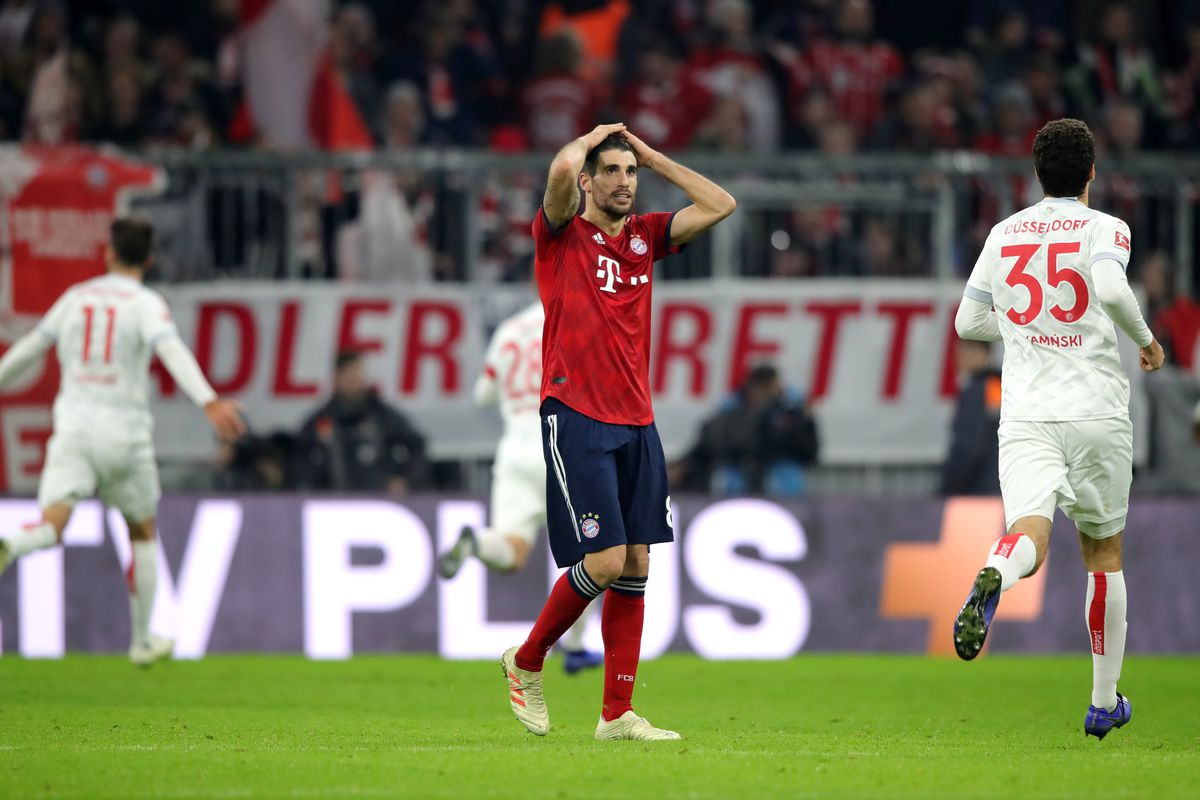 Saturday's Bundesliga action saw Niko Kovac's Bayern Munich loosing points at home yet again. This is the worst that the Bavarians started a Bundesliga campaign for 24 years. Having gone into Saturday's match seven points behind leaders Borussia Dortmund, Bayern needed a victory against Fortuna Dusseldorf to keep the chase up. But as Dortmund cruised a victory away at Mainz, Bayern stuttered at home yet again.
Having led 2-0 and 3-1, the Bavarians contrived to surrender their advantage as Dodi Lukebakio completed his hat-trick with two late goals to seal a 3-3 draw. Dodi Lukebakio joined Watford in January from Charleroi but only played for 15 minutes before his loan move to Fortuna. Dodi Lukebakio's hat-trick, including an injury-time equalizer against the Bavarians increased more pressure on Niko Kovacs and his team.
Bayern now trail their Klassiker rivals by nine points as they languish in the Bundesliga's fifth position. Dortmund comfortably sit on the top with 30 points. Not since 1994 have Bayern gone four Bundesliga matches without a win at home. The German giants have also gone eight games without a clean sheet, their worst defensive run since 2000. Yesterday's match is yet another example on how Bayern fail to finish games. Bayern have scored first in the last three Bundesliga games, yet they only have two points to show from it.
The Allianz arena is a place where opponents used to fear. However, Bayern has only won two games in the Bundesliga at home this year. Saturday marks their third draw. Bayern only have two clean sheets this season with both of them coming against Champions League AEK Athens.  Bayern will now look to reverse their fortunes in the Champions League, where their fine form has been in stark contrast to those domestic woes. They just need 1 point to go through the Last 16 remaining unbeaten in the first four games.