Mission accomplished for Jaguars in the inaugural World Padel League in Dubai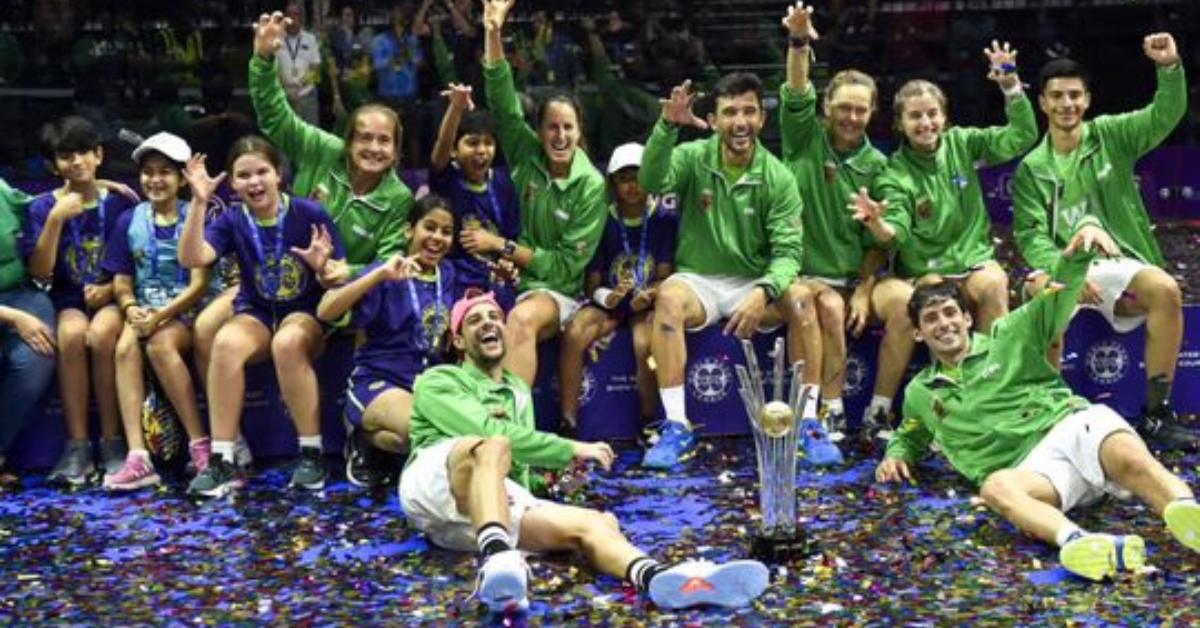 When the players walked in at the start of the inaugural World Padel League final, the background music that played was the Mission Impossible theme, which signified the contest expected between Jaguars and Panthers at Coca-Cola Arena in Dubai on Sunday.
It was a Mission Impossible for Jaguars at the start on Saturday, when they turned the tables on Panthers and then continued to be on a mission right from the start in the final. Sanyo Gutierrez and Carolina Navarro gave Jaguars the winning start when they eased to a 6-3 win over Panthers' Alex Ruiz and Bea Gonzalez in the opening set.
However, UAE teenager Abdullah Abdullah played a big role in Jaguars cementing their position in the final. The 16-year-old Abdullah matched Franco Stupacuzk in aggression to edge out fellow Emirati Fares Aljanahi and Alex Ruiz of Panthers.
Amazing talent
"Hopefully, we have more Abdullahs," said world No 6 Stupacuzk about his partner immediately after the win. "He is an amazing player. I am really happy with the standards of the UAE players in the World Padel League and it is a proof on the growth of padel around the world."
It was a team combination where Stupacuzk spoke in Spanish, a language Abdullah is not familiar with, but they managed to converse through the body language and produced a synchronised effort to Jaguar's cause.
Source:- Gulf News