Sania Mirza Bid Adieu With No Regrets at Dubai Tennis Stadium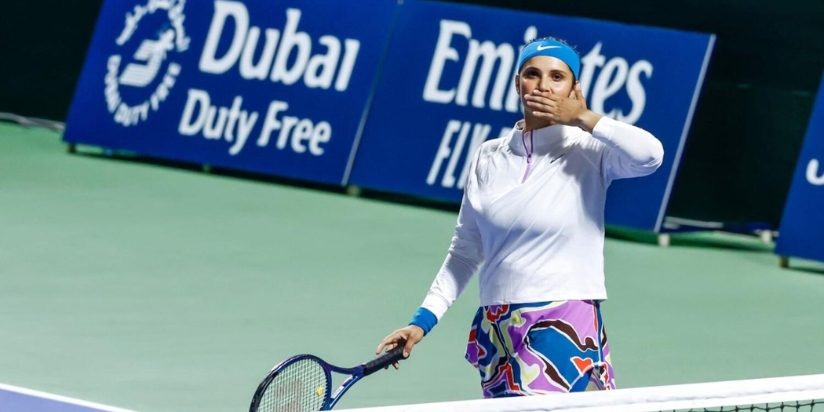 On Tuesday, Sania Mirza bid adieu to the game that has meant everything to her and her partner for more than 20 glorious years at the Dubai Tennis Stadium.
The American Madison Keys and the former No. 1 in the world in doubles lost to Veronika Kudermetova and Liudmila Samsonova 6-4, 6-0.
Certainly, everyone succumbs to the effects of aging, even legendary actors who play physically demanding parts like Sania. Sania, a permanent resident of Dubai, had decided that it was the perfect time to end her glittering career, so whether she should go on is a very different topic.
"It's been a long career, I'm looking forward to the next phase of my life," said Sania, hugging her four-year-old son Izhaan.
"To be able to do this on my own terms, to be able to do it when I'm playing well is great. I'll still be around tennis. It's just not competing.
"However, I feel very grateful and satisfied for everything that I've been able to do."
Sania has given hope to every Indian by demonstrating beyond a shadow of a doubt that anything is possible if you put your mind to it ever since she turned professional in 2003 and started to forge a stellar career that would see her amass six Grand Slam doubles titles and win medals at the Asian and Commonwealth Games.
Source: Khaleej Times