Reminiscing Maria Sharapova's Incredible Journey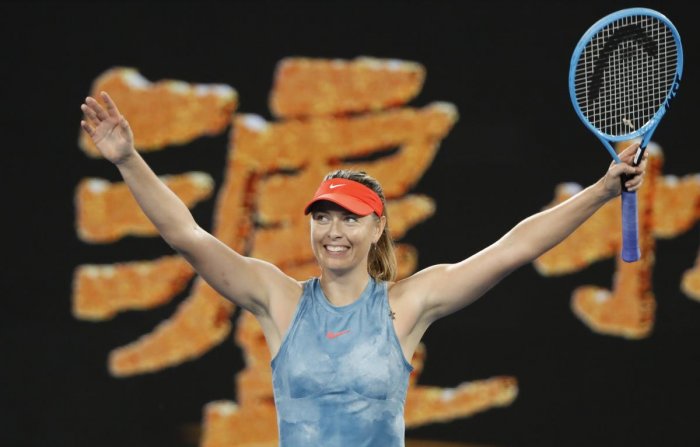 Maria Sharapova stepped away from the beautiful game of tennis after having amassed a total of 36 WTA titles, spending 21 weeks on top of the rankings and with a personal fortune estimated at $300 million. A star-studded career where she reached the pinnacle of women's tennis in her early days when she won Wimbledon at the age of 17. Sadly, her flourishing career had to end with an injury and fans all around the world were blown upon hearing the sudden retirement decision.
In a heart-touching essay for Vanity Fair, the 32-year old wrote, "How do you leave behind the only life you've ever known? How do you walk away from the courts you've trained on since you were a little girl, the game that you love – one which brought you untold tears and unspeakable joys – a sport where you found a family, along with fans who rallied behind you for more than 28 years?" "I'm new to this, so please forgive me. Tennis – I'm saying goodbye."
Maria Sharapova's Grand Slam Titles-
Maria Sharapova burst onto the tennis scene at the age of 17, winning the Wimbledon in 2004 and continued to complete a career Grand Slam with two titles at the French Open and one each at the US Open and Australian Open. In 2012, Sharapova captured the French Open to become the 10th woman to complete a career Grand Slam. She added Olympic silver to her resume that year. Her 2014 French Open title was another high after a dispiriting injury low.
In 2016, she served a 15-month ban for failing a drugs test at the 2016 Australian Open. The Russian came back to tennis in 2017 but was unable to replicate her prior success.
Also Read- 5 Youngest Australian Open Champion in Women's Category
Maria Sharapova's Career Highlights-
Turned pro on April 19, 2001
WTA singles titles: 36
WTA doubles titles: 3
Grand Slam singles titles: Australian Open (2008); French Open (2012, 2014), Wimbledon (2004), US Open (2006)
Olympics: Silver medal, London 2012
Highest ranking: 1 (spent 21 weeks as world No.1)
Ranking at the time of retirement- 373
Win/Loss: Singles 645/171
Career earnings: $38,777,962