Novak Djokovic Unsure of Playing US Open 2020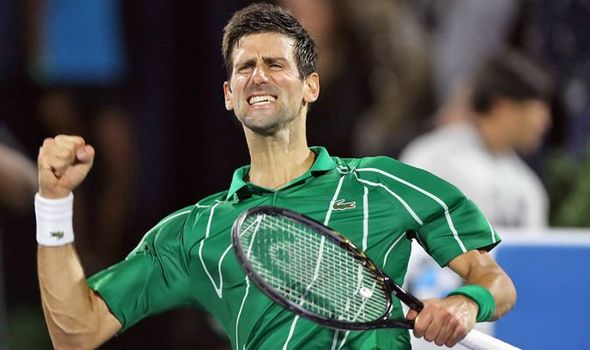 The United States Tennis Association (USTA) is optimistic about organizing the US Open 2020 in the wake of the coronavirus pandemic. The organizers are trying every possible to hold the event on the scheduled date. However, Novak Djokovicfeels that the restrictions imposed for the US Open 2020 might be extreme and unsustainable.
Earlier, Djokovic explicated that it is impossible to put a cap on the support staff at the US Open 2020. He also described the rules as 'extreme'. The Serb now revealed that most of the players are negative about going to the US Open this year.
He is also considering skipping the big-ticket event if it is played. He would rather return to competition on Clay before the French Open 2020 in September.
"Most of the players I have talked to were quite negative on whether they would go there. For me currently, as things stand, most probably the season will continue on clay at the beginning of September," Djokovic told state broadcasters RTS.
The US Open is scheduled to commence on 24th August. However, the United States of America is one of the hardest-hit countries by the deadly virus. Nevertheless, the organizers are determined to hold the event this year.
Novak Djokovic reached the round of 16 at the US Open last year. However, he was in an imperial form this year, winning 3 titles including the Australian Open. The 17-time Grand Slam champion is undefeated this season.
He will certainly hope to resume the tour soon and continue his winning momentum. However, at the same time, he is not keen on playing the US Open in these extreme conditions without his entourage.
Source: EssentiallySports