Novak Djokovic Receives a Yellow Card For Taking Off His Shirt in a Football Match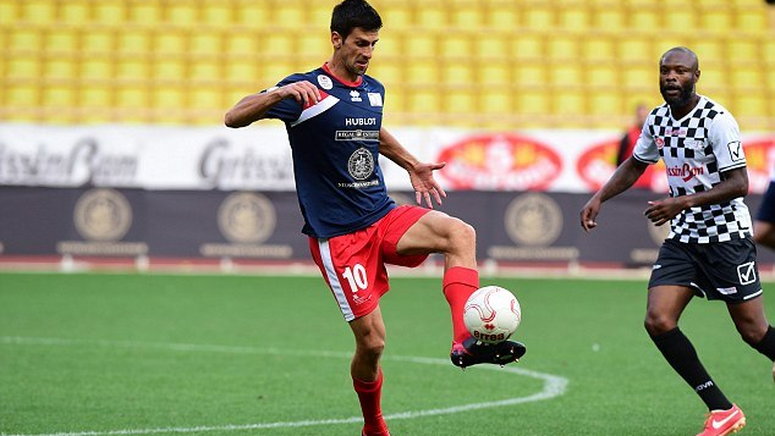 World No.1 Novak Djokovic recently launched a new tournament – 'Adria Tour' to be played in the Balkan countries from June 13 to July 5. Along with Djokovic, Dominic Thiem, Alexander Zverev, Grigor Dimitrovand Marin Cilic will headline the exhibition tournament.
After arriving in Belgrade, these players enjoyed some time off the court on the football field. The Adria tour team had donned in white jersey against their opposition in red.
There bonding between the tennis star was clearly visible as they hurdle with each other after scoring the first goal. Djokovic and co. could be seen passing long balls to each other and running all around the pitch.
The Adria Tour team was certainly determined to win. However, this didn't prevent them from having some fun. For instance, Alexander Zverev showed the middle finger after he was called offside while receiving a long ball.
Djokovic then sent a long cross to his fellow professional Grigor Dimitrov, who put the ball into the net, resulting in a decisive 3-2 lead. The jubilant Djokovic celebrated the victory by taking his shirt which resulted in a yellow card from the referee. Subsequently, Dimitrov didn't stay behind as he also removed his shirt while celebrating his goal.
It will be I'm quite entertaining to see these players competing on the tennis court after a long time. The Adria Tour, supported by the Novak Djokovic Foundation will see different rounds held in Serbia, Croatia, Bosnia and Herzegovina, and Montenegro. All the rounds will be played on clay.
The professional tour came to a halt in early March due to the outbreak of coronavirus. It is still uncertain when the tour will resume. However, the tournament could provide some competitive practice for the players ahead of the remaining season. Moreover, this could also be an opportunity for players to adapt to the new protocols, which could be a future prospect for tennis.
Source: EssentiallySports