"My Favorite Player of All Time is Serena Williams" – Mike Tyson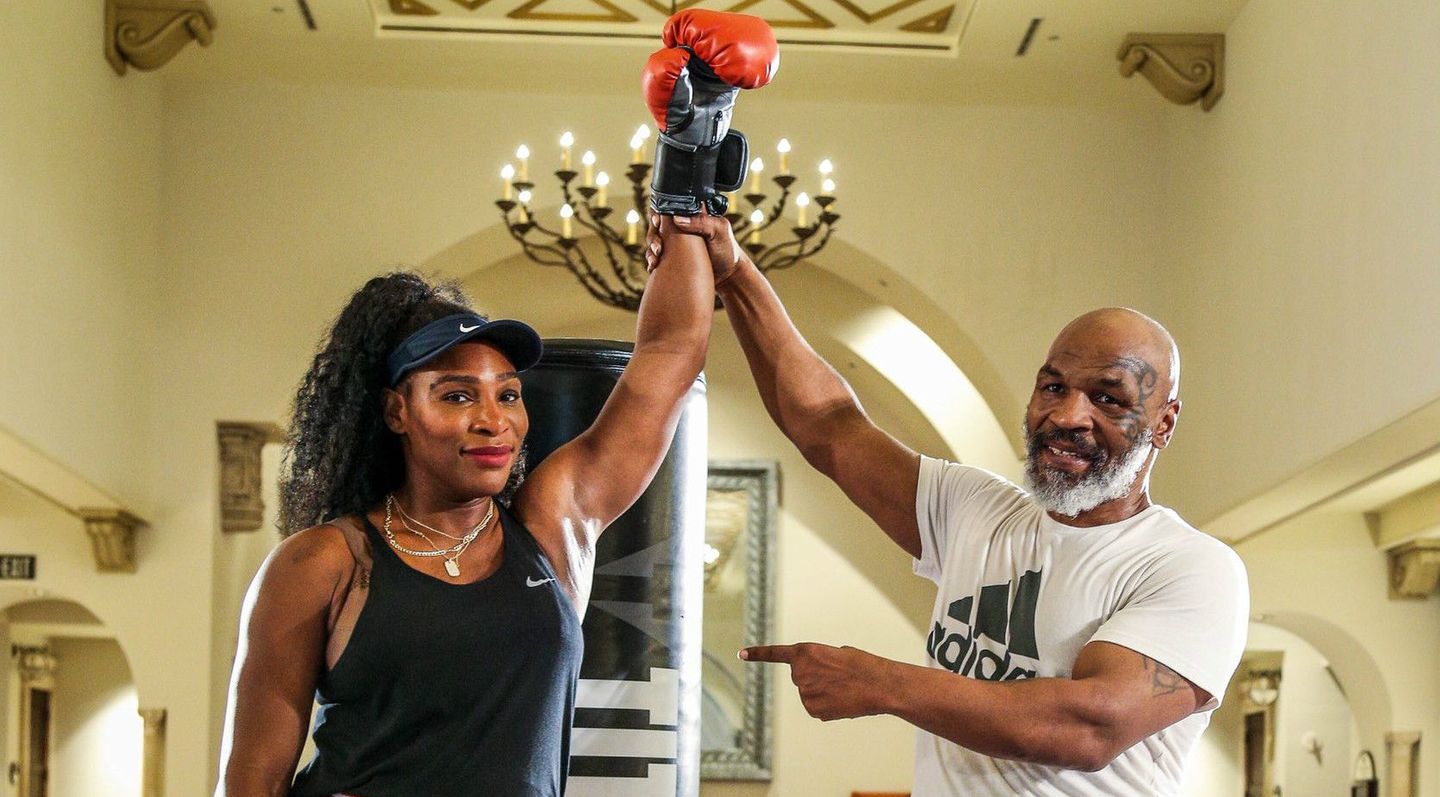 During the off-season of 2019, Serena Williams deviated from her regular tennis drills and engaged in boxing activities. One of the best tennis players of the tour, Williams was given a training session by former boxing champion Mike Tyson. And the 53-year-old boxer labeled Williams as the greatest of all time.
Wearing those boxing gloves and hitting the punching bag relentlessly, Williams looked professional and tried picking up those pugilistic pointers. Their training took place in Boca Raton, Florida.
That day, former heavyweight champion Tyson referred Serena to as the "Greatest Of All Time." As he tweeted their video with a caption: "Wouldn't want to get in the ring with this GOAT Serena Williams."
In one of his interviews, Tyson mentioned being a Serena fan. 'My favorite player of all time is Serena Williams, she's the best of all time," he said.
Tyson was also seen giving the same boxing lesson to 16-year-old tennis phenom Coco Gauff.
While Williams trained, her coach Patrick Mouratoglou was present during the session as well. He later shared the video with a tip for Serena, "hit that punching bag like you wanna hit the ball!"
During the gala event at his academy in France, Tyson was one of Mouratoglou's guests. It was a fund-raising event arranged for Patrick's foundation, Champ'seed. In total, it raised 2.5 million Euros. Also, in the year 2018, Tyson's family visited Mouratoglou's academy.
Following Mike's training, Williams snapped her title-less streak from 2017, as he lifted up the title at Auckland Open 2020.  Later, at the Australian Open, World Number nine Williams lost in the third round to China's Wang Qiang. In February, she supported Team USA to earn a spot in the finals of Fed Cup 2020, as the American defeated Latvians in the qualification rubber. 
Source: Essentiallysports