"It's Not an Ideal Situation" – Rafael Nadal Unsure About US Open 2020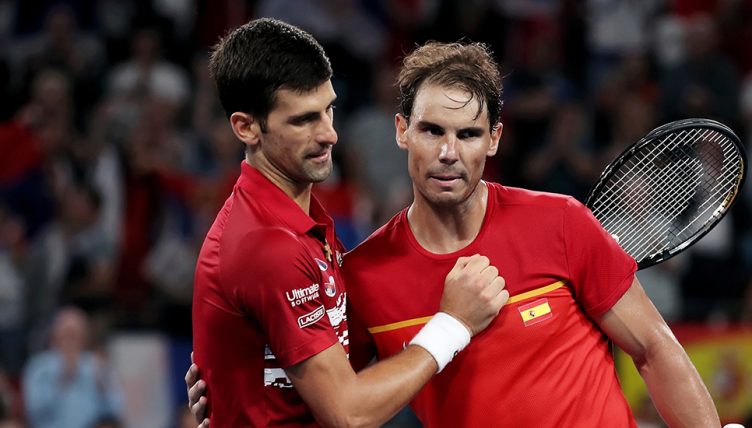 While it is still uncertain when the tennis tour will resume in the wake of the coronavirus pandemic, the US Open organizers are confident of holding the event on the scheduled date. However, the defending champion Rafael Nadal is not yet prepared to travel to the USA for the US Open 2020.
The main draw of the US Open 2020 is scheduled to begin from 31st August in New York. However, the USA is one of the hardest hits countries by the deadly virus. However, the USTA is optimistic and is finding every possible alternative of holding the Slam. On the other hand, Nadal is unsure if the US Open can be played this year looking at the current scenario.
"I am confident they will make the right decision" – Rafael Nadal
"Well, it is not an ideal situation, honestly no," said Nadal in a zoom call with journalists. "If you ask me today if I want to travel today to New York to play a tennis tournament, I will say no, I will not."
"In a couple of months, I don't know how the situation is going to improve. Hopefully, it's going to improve the right way, and I'm sure the people who organize the event, the U.S.T.A., want a safe event, same as the French federation," he continued.
The 19-time Grand Slam winner explained that there is only one way to resume tennis if the organizers assure safe playing conditions and also if international traveling is advisable.
"I am confident they will make the right decision in the right moment to make sure if the tournament is played it will be in safe circumstances," Nadal said. "If not, in my opinion, it doesn't make sense," Nadal concluded.
Nadal, who turned 34 on Wednesday, is chasing Roger Federer's all-time record of 20 Grand Salm titles. He is just one Major behind the Swiss maestro. However, the Spaniard did not touch the racquet for two months during the hiatus. It will be interesting to see how he performs after the break.
Source: Essentiallysports