French Open: Barbora Krejcikova wins first Grand Slam singles title in Paris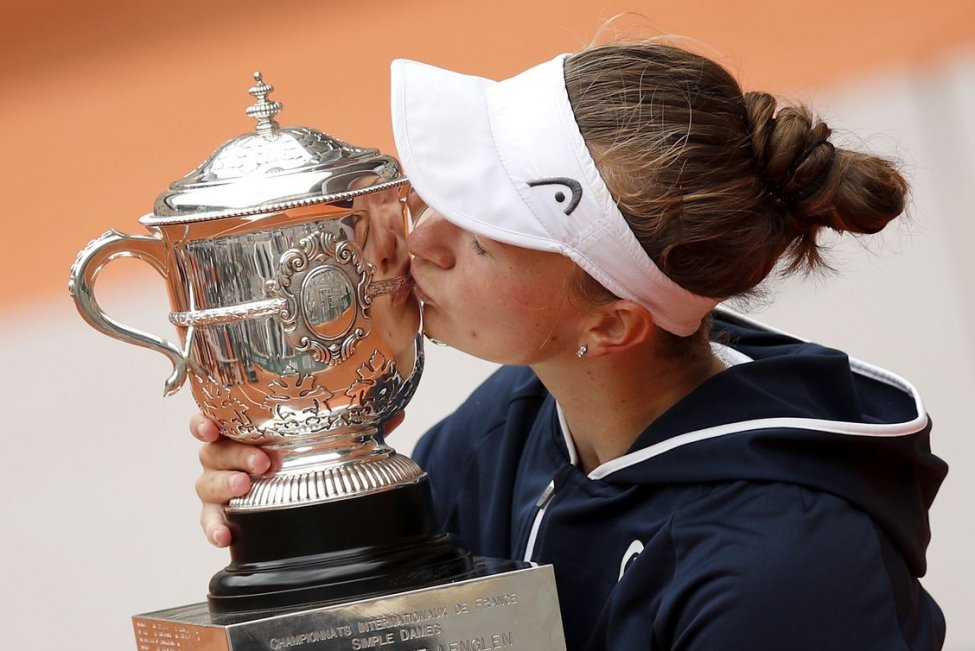 Unseeded Czech Barbora Krejcikova sealed her rapid rise in the singles game by claiming a first Grand Slam title in an emotional French Open win.
Krejcikova beat Russia's Anastasia Pavlyuchenkova 6-1 2-6 6-4 in only her fifth major singles draw appearance.
The former doubles world number one paid tribute to mentor Jana Novotna, who died in 2017 at the age of 49, saying she owed her success to her.
"She is looking after me from up there," said 25-year-old Krejcikova.
Krejcikova has often spoken about the impact of former Wimbledon champion Novotna, who died from ovarian cancer.
When she was 18 and an aspiring player, Krejcikova's parents took her to Novotna's house and asked the former world number two for some advice.
Novotna saw something special and became her coach, mentor and friend until she died.
"I was going through a really hard time when Jana passed away, I was with her most of the time. Her last words were pretty much 'just enjoy it and try to win a Grand Slam'," Krejcikova said.
Pointing to the sky, she added: "I know from somewhere she is looking after me and all that happened in the last two weeks is pretty much because she is looking after me.
"It is amazing I had the chance to meet her and she was an inspiration. I hope she is really happy and I am extremely happy."