French Open 2020 Postponement is "Trouble For Roger Federer" Says Former Champion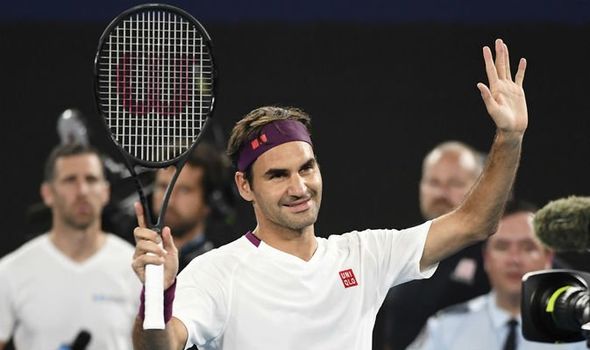 In the turmoils of tennis tournaments getting annulled the clay-court major French Open 2020 have been rescheduled towards the end of September. By then playing conditions would relatively change when compared to the drizzly ambiance during the months of May and June. 1993 Roland Garros men's doubles champion Luke Jensen believes those conditions will put World Number four Roger Federer on the losing edge.
Also, the Parisian Major is set to new challenges with its revamped schedule. The crushed bricks of Paris are susceptible to climatic conditions. The external environment would potentially affect how the courts play and how the ball bounces.
Hopefully, as of now, the weather forecast of Paris in September/October has been playable. But, we never know, the conditions might change. ClimaCell, a weather intelligence platform that tracks the conditions for many sports organizations and has been tracking Roland Garros' conditions towards the end of September.
The temperatures are a bit cooler in September/October than in May/June. And towards the end of the day when matches will be played, it will slow down certain things and make it a little heavier. It is slightly windier in September/October than in May/June. Also, in September there are fewer daylight hours as the sun sets around 7.30 pm.
Setbacks for Roger Federer at French Open 2020
Former American tennis player Luke Jensen believes these conditions would negatively impact Federer's play. He won't benefit from the rescheduling of the French Major. "Trouble for Roger. He needs that serve. If you wake up in Paris and see it's heavy like that. You know you're not going to get any free points," said Jensen. (as quoted by Tennis.com)
Also if the tournament undergoes without any spectators due to the new norms of social distancing and avoiding large gatherings, altogether the reigning semifinalist Roger Federer will be on a backfoot. As he previously expressed his resistance to playing behind the closed doors.
"It's amazing how the surface changes with humidity, moisture, rain–everything. Clay is the only surface you can keep playing on. It's got to be a downpour to stop. If it's a mild drizzle, you play through it. But if there's more rain, it gets you on edge more, wondering when you're going to eat, warm-up, stretch, practice," he added.
The coronavirus pandemic has disrupted the entire calendar of the world. And to talk about the tennis season, it has led to the cancellation of numerous tournaments including the most prestigious event i.e., Wimbledon Championships 2020.
Source: EssentiallySports