"Young Sensation Ollie Harrison Joins the Chelsea Ranks!"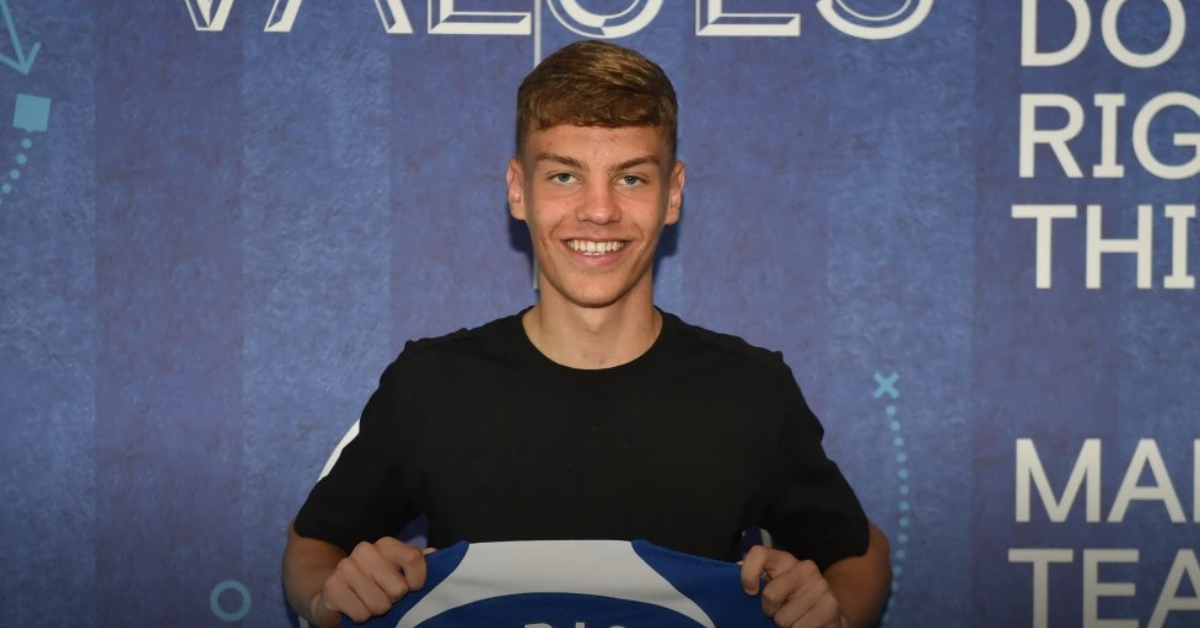 In a resounding moment of triumph, Chelsea Football Club proudly announces the addition of prodigious midfielder Ollie Harrison to its esteemed roster. A dynamic force at just 16 years old, Harrison's arrival marks a resounding testament to his boundless potential and the club's unceasing commitment to nurturing talent.
Hailing from the revered grounds of Newcastle United, Harrison's journey takes an exhilarating turn as he embraces the Chelsea blue. Enveloped by the spirit of determination and aspiration, he steps onto the hallowed Stamford Bridge with a scholarship agreement that paves the way for his luminous future.
As the dawn of a new season illuminates the horizon, Harrison's prowess will resonate with Chelsea's Under-18s. With an electrifying debut season underway, the team's victory over Crystal Palace is just the prelude to what promises to be an extraordinary journey ahead.
Harrison's meteoric rise is not confined to domestic shores alone. He stands adorned with the laurels of England, having been bestowed the honor of under-16 representation. A pinnacle moment in his journey was etched in the annals of history as he contributed to England's triumph in the Mondial Montaigu Tournament held on the revered grounds of France.
A resounding welcome echoes from the heart of Stamford Bridge to the young maestro Ollie Harrison. As he takes his steps into this illustrious realm, Chelsea's faithful await the symphony of his brilliance to unfold. The stage is set, and the saga of Harrison's destiny intertwines with the storied legacy of Chelsea Football Club.
By- Sahiba Suri