WTT Middle East Center starts in Doha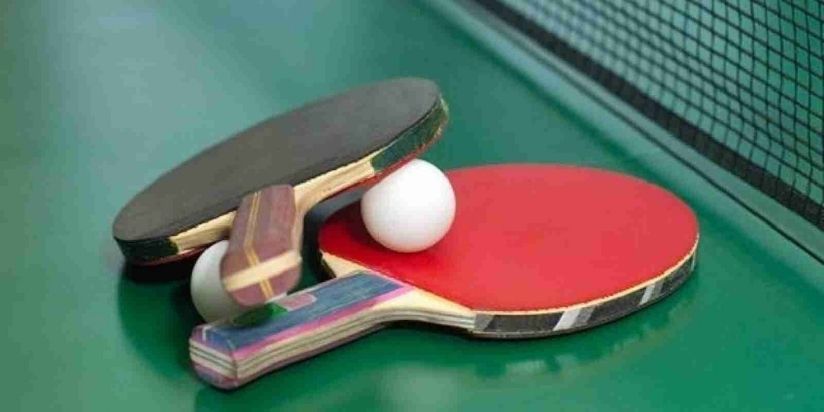 The much-awaited World Table Tennis (WTT) Middle East Center started with a three-day qualification draw for the Contender series at the Lusail Multipurpose Hall yesterday.
A total of 298 participants from 66 countries are participating in the games, as the sport makes a victorious comeback to the world arena.
The Forum has two levels in the current WTT event system, with players playing in a WTT Contender event one week and then going on to a WTT Star Contender event the next.
In the men's singles draw, 91 players began their trip, and in the women's singles draw, 76 players began their trip. They'll fight to be one of the eight players to advance to the main draw.
These eight players will be chosen at random for the main draw of the Contender season, which takes place from March 3-6 and starts with a round of 32 in both men's and women's singles tournaments.
There are also 32 mixed doubles pairs playing in the qualifying draw for eight spots in the main draw, which will begin with the round of 16 in mixed doubles, men's doubles, and women's doubles formats.
Plays participate in a WTT Contender event before going on to a WTT Star Contender event, which will take place from March 6 to 13.
The WTT Challenger Series was developed to give some of the world's top players the chance to compete against the best up-and-coming table tennis players. A total of 298 players from 66 countries are participating in the events.
Qatar's challenge came to an end yesterday in the qualification stages. The Qatari men's trio of Ahmed Khalil Al Mohannadi, Ahmed Muthanna, and Mohamed Abdel Wahab battled valiantly but were ultimately defeated by higher-ranked opponents.
Al Mohannadi was defeated by Canadian Jeremy Hazen 0-3, while Muthanna was defeated by Cheng Ting Liao of Chinese Taipei 0-3. Abdel Wahab defeated Belgian Florent Lampet in a session but lost 1-3.
Maha Flamerzi, Maryam Ali, Aya Majdi, and Maha Flamerzi, all Qatari women paddlers, were also eliminated from the tournament. Maryam Ali was defeated by Anastasia Lafar of Uzbekistan 0-3, and Maha was defeated by Daniela Monterrey of Belgium by the same score. Maha Framerzi also lost 0-3 to India's Archana Girish, while Aya Majdi lost 0-3 to France's Brechika Pavadi.
The other Arab entrants also withdraw from the race. Egyptian Omar Asr was defeated by German Walter Ricardo, while his teammate Mohamed Al Bayli was defeated 0-3.
Ali Al Khadrawi of Saudi Arabia lost 3-2 to Russian Vladimir Sidorin. His teammate Abdulaziz Bochlibi was defeated 3-0 by Singapore's Xiao Ziyu Clarence, and Algerian Arab Buryah was defeated 3-0 by Russian Alexander Shebaev.
In the round of 36 matches of the women's singles tournaments, German Chantal Mantz beat Slovak Emma Labusova 3-0. Olga Fora Piva of Russia vanquished Mexican Yadrera Silva 3-1, and Kim Haoyoung of Korea annihilated Slovak Tatiana 3-1. Today's draw features 81 second-round matches in men's and women's singles, as well as mixed doubles.
To avoid the transmission of the coronavirus, the Qatar Table Tennis Federation has introduced rigorous preventive measures during the competition. Since this is an indoor tournament, spectators will not be able to participate.
In the meantime, despite losing her match to Belgium's Lisa Leung 2-3, 13-year-old Hana Goda of Egypt stole the show yesterday. Hana is one of Egypt's emerging stars, a fast-rising talent tipped by many as Africa's next big thing in table tennis. Yesterday, the teen star made her senior international debut.
Hana lost the first game 8-11, but she easily rebounded to win the second game 11-7. The Egyptian was unable to retain his control in the third game, as Leung took a 2-1 lead before Hana claimed the fourth game to level the game at 2-2. Hana suffered a heartbreaking 6-11 defeat in the deciding fifth quarter.