Vodafone Named Official Sponsor of The 2020 Padel Tournament Organized By Qatar Olympic Committee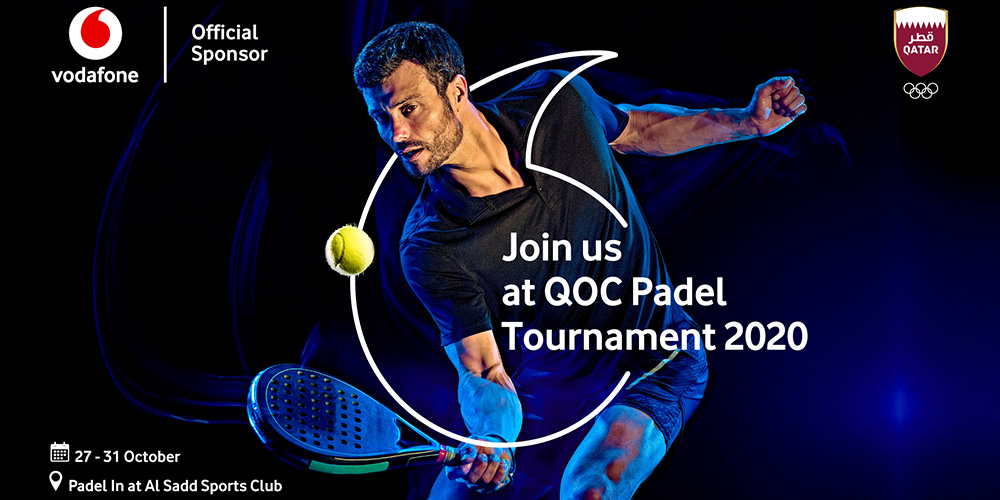 Vodafone Qatar continues to support the country's sports sector, with Company named as the Official Sponsor of the 2020 Padel Tournament, organized by the Qatar Olympic Committee, which will take place from 27 to 31 October at Al Sadd Sports Club.
A mix between tennis and squash, Padel is the fastest growing racket sport in Qatar and the world due to the fun, easy and social nature of the sport.
As part of Vodafone Qatar's sponsorship, its GigaNet network will power the venue giving players and spectators the seamless connectivity to fully enjoy the tournament.
Communications infrastructure that can deliver the capacity and speeds of the Vodafone network has become increasingly important to enhance the overall experience of live sporting events. Vodafone Qatar's network has already had a significant role in several of the country's highly successful local and international sporting events including the 24th Arabian Gulf Cup, HH The Emir's Sword Festival 2020 and 2020 Qatar Masters Golf Tournament enabling organisers, participants and enthusiasts to capture and share all the highlights of each day.