Virat Kohli Wins Best Fielder Medal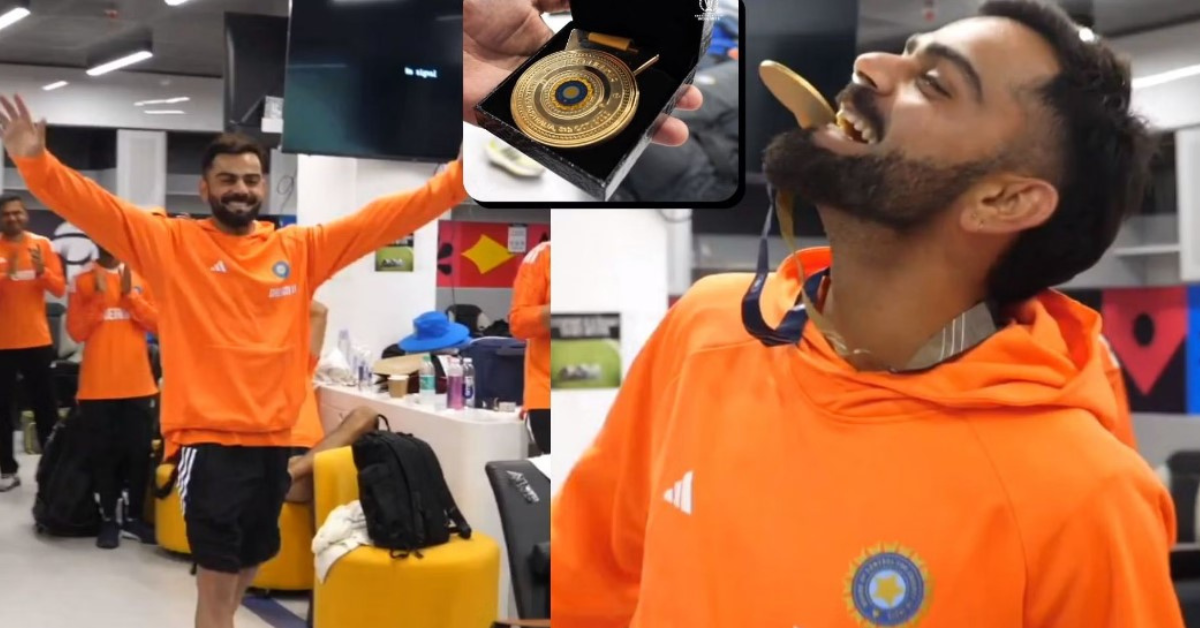 Virat Kohli Wins Best Fielder Medal
In a thrilling 2023 World Cup match against Australia at the MA Chidambaram Stadium in Chennai, Virat Kohli, the iconic Team India batter, displayed his exceptional fielding skills, earning him the prestigious "best fielder" medal. The Men in Blue emerged victorious, defeating Australia by six wickets in their opening clash of the tournament. Kohli's remarkable performance in the field and with the bat made him a standout player of the match.
The Australian innings got off to a rocky start as India's pace spearhead, Jasprit Bumrah, bowled a brilliant delivery, which led to Mitchell Marsh's dismissal for a duck. Kohli, displaying lightning-fast reflexes and extraordinary anticipation, took an incredible diving catch at slip to send Marsh back to the pavilion.
Later in the innings, during the death overs, Kohli demonstrated his safe pair of hands once again. This time, he calmly held onto a catch at mid-off, dismissing Adam Zampa off the bowling of Hardik Pandya.
Kohli's fielding heroics were a significant factor in restricting Australia to a total of 199 runs in 49.3 overs. India faced its own challenges during the chase, losing key wickets early on, including openers Ishan Kishan and Rohit Sharma, as well as Shreyas Iyer, who all departed without scoring a run.
However, Kohli took charge of the situation and, alongside KL Rahul, orchestrated a remarkable recovery. Their partnership of 165 runs for the fourth wicket propelled India to a memorable victory. Kohli's contribution with the bat, where he scored 85 runs off 116 deliveries, showcased his ability to absorb pressure and steer the team to success.
The joyous atmosphere in the Indian dressing room after the emphatic win was captured in a behind-the-scenes video shared by the BCCI. The video showcased the camaraderie among the players and featured the moment when Virat Kohli was awarded the "best fielder" medal by fielding coach T Dilip. Kohli accepted the honor with the infectious enthusiasm of a child, reflecting his passion for the game and commitment to excellence.
Former India cricketer Gautam Gambhir praised Kohli's remarkable innings against Australia in the World Cup match. He emphasized the importance of young cricketers learning from Kohli's ability to absorb pressure and rotate the strike effectively when the team is in a challenging position.
Kohli's exceptional performance, both as a fielder and a batsman, played a pivotal role in India's victory over Australia in the 2023 World Cup opener. His passion for the game and commitment to performing at the highest level continue to inspire aspiring cricketers and cricket enthusiasts worldwide.
For More Related Updates Visit Our Official Website
By- Sahiba Suri