Virat Kohli sharing his yo-yo fitness test results.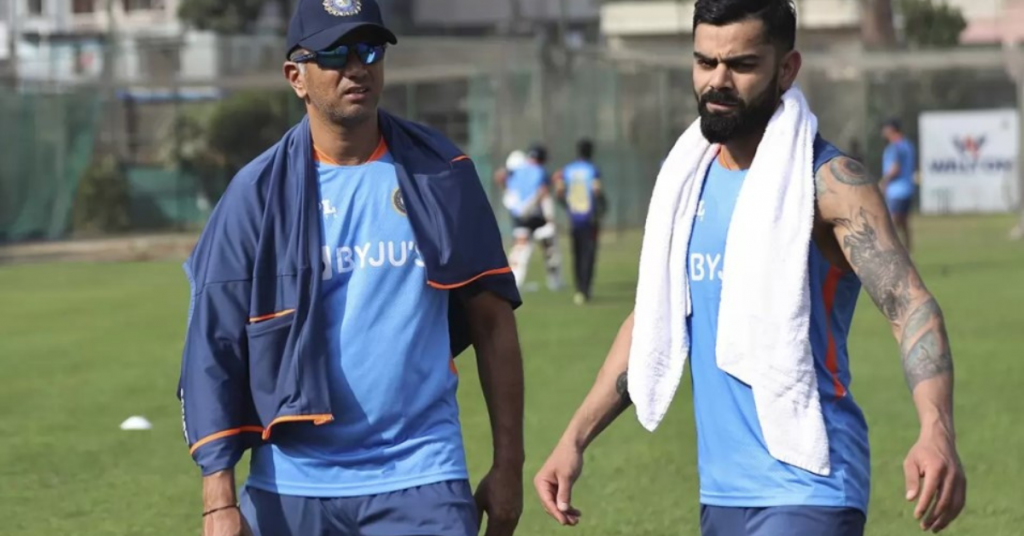 In his recent story shared on his Instagram handle, Virat Kohli said that he successfully cleared the yo-yo fitness test for the upcoming Asia Cup 2023.
Virat Kohli's Instagram post garnered widespread attention. Why should fitness results of athletes be confidential?
Reportedly, the team management issued instructions that players should refrain from disclosing their yo-yo test scores, which are deemed confidential information, on their social media profiles. The directive was conveyed by the BCCI's top management, as mentioned in The Indian Express.
Also Read: – O'NEILL: Reflecting on Playing in the Manchester Derby at Maine Road
During their time at the Alur camp in Bengaluru, all cricketers were verbally apprised of these guidelines as they geared up for the forthcoming Asia Cup 2023.
Kohli's Instagram story showcased his yo-yo fitness test score of 17.2, accompanied by his remark, "The happiness of finishing the yo-yo test between the dreaded cones. 17.2 done." The BCCI's official fitness benchmark is 16.5.
Also Read: – Pakistan Secures Thrilling Victory Over Afghanistan in 2nd ODI Clash
Following Kohli's disclosure on social media, the BCCI promptly reminded players that sharing such information on public platforms could potentially breach their contractual obligations.
An official from the BCCI emphasized, "Players have been informed verbally to avoid posting any confidential matter on social media platforms. They can post pictures while training, but posting a score leads to breach of contract clause," according to the report.
The Asia Cup 2023 is set to commence on August 30, with Team India commencing their campaign against traditional rivals Pakistan on September 02.
Also Read: – Asia Cup 2023: Rohit Sharma-led India squad announced, Shreyas Iyer, KL Rahul back
The Asia Cup squad for India comprises: Rohit Sharma (Captain), Shubman Gill, Virat Kohli, Shreyas Iyer, Suryakumar Yadav, Tilak Varma, KL Rahul, Ishan Kishan, Hardik Pandya (Vice-Captain), Ravindra Jadeja, Shardul Thakur, Axar Patel, Kuldeep Yadav, Jasprit Bumrah, Mohammed Shami, Mohammed Siraj, and Prasidh Krishna.
Also Read: Investment in your future as a footballer: TFA 30-Days Football Trial in Dubai – Rush to Dubai
By- Sahiba Suri