Up to 250 fans allowed to attend Singapore Premier League games starting this weekend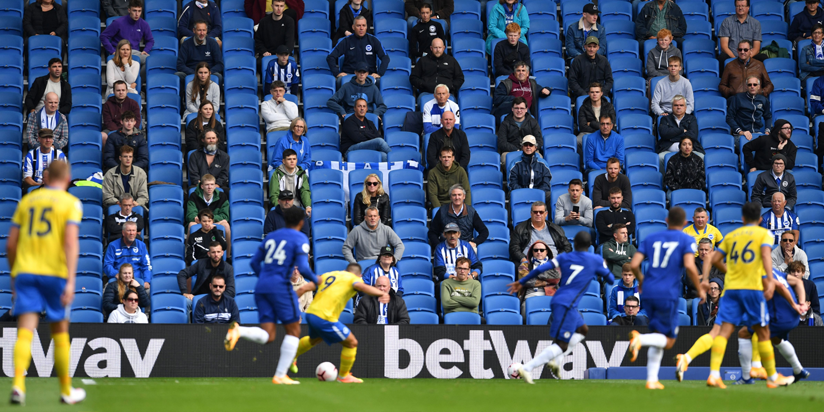 SINGAPORE: Starting this weekend, up to 250 fans will be allowed into stadiums to watch Singapore Premier League games, said the Football Association of Singapore (FAS) on Wednesday (Apr 7).
"Following discussions with the relevant regulatory agencies, a maximum of 250 fans will be admitted inside match venues from 10 April," said FAS.
The move will begin with game week six of the league, which will be held this Saturday and Sunday.
To gain entry at any match venue, fans will have to produce proof of a negative test result – either of a polymerase chain reaction (PCR) test or antigen rapid test (ART) or the certification of having received the full two doses of the COVID-19 vaccine, said FAS.
"The PCR test is required to be taken within the last 14 days from the date of the match, while the ART must be taken within 24 hrs prior to end of the event," added FAS. "Individuals who have been vaccinated will only be admitted if the date of the match falls at least 14 days after their second dose."
Eligible fans who produce the required proof can then obtain a wrist tag at a dedicated booth at each match venue, which will begin operations two hours prior to kick-off.
The wrist tag will be unique to the match it admits entry for and will allow the fan access to the venue 60 minutes before kick-off.
The "conditional" re-entry of 250 people per match venue will be in place for match-days until Apr 23, added FAS.
Following this, from Apr 24 onwards, up to 250 fans will be allowed to enter match venues without the need for any testing, said FAS. This follows new guidelines announced by the COVID-19 multi-ministry task force on Mar 24
Source: CNA