The world's biggest riders are descending on Doha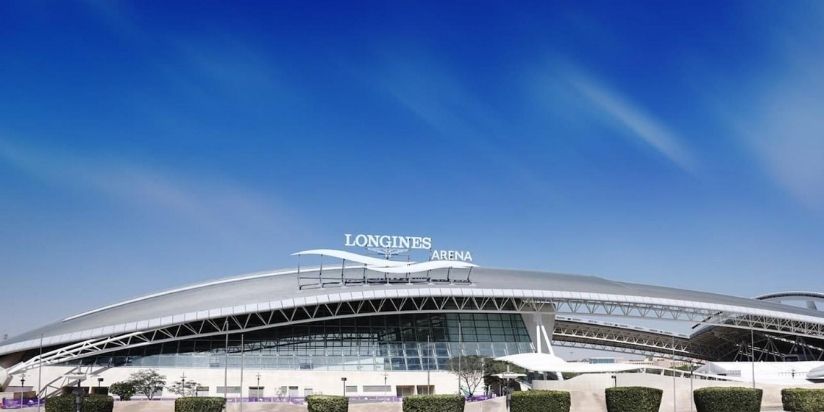 A group of 85 riders from 27 countries across the world has come to Doha to participate in the groundbreaking CHI Al Shaqab Commercial Bank Presented by Longines 2021 event, to be held at Al Shaqab's Longines Arena from 25-27 February.
138 horses have arrived in the capital of Qatar to take part in an international equine tournament of world-class standard.
CHI Al Shaqab, an affiliate of the Qatar Foundation, is hosting CHI Al Shaqab for the eighth time, and riders will again compete in the Olympic disciplines of showjumping, dressage, and para-dressage during the much-awaited event.
Peder Fredricson of Sweden, ranked number four in the FEI Longines Jumping Rankings, heads the list of runners, while Edwina Tops-Alexander (Australia) and Scott Brash (Great Britain) welcome returns to Doha from the Olympians and recent CHI Al Shaqab champions. The local rider, Sultan Salmen Al Suwaidi, will fly the Qatar flag (showjumping).
The main sponsor is Commercial Bank; Longines is the hosting partner; ExxonMobil is the primary sponsor, and the event is sponsored by the Social & Sports Donation Fund (Daam).
In addition, Al Shaqab is indeed proud of its long-term partnership with Longines, which is the CHI Al Shaqab Presenting Partner.
Al Mannai, a former international showjumper and dressage rider who represented Qatar in the 2006 Asian Games, highlighted the importance of para-dressage as part of Longines Presented Commercial Bank CHI Al Shaqab.