The LGCT season begins in Doha, Germany's Ahlmann leads a star-studded lineup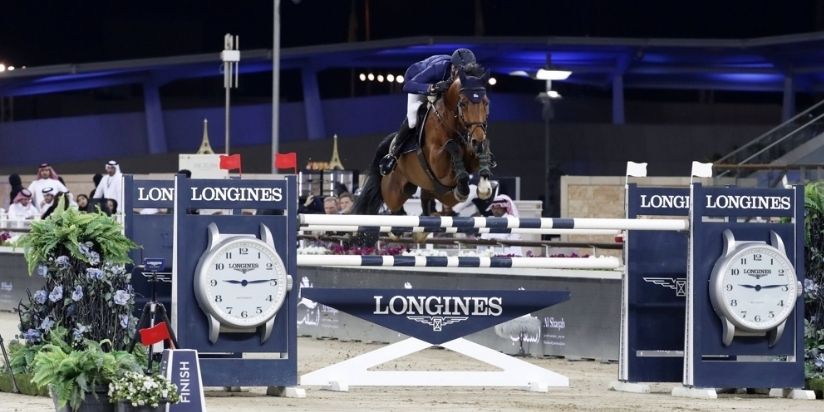 As Christian Ahlmann competes in the first round of the immensely successful Longines Global Champions Tour on Saturday, he will be looking to add another trophy to his bulging trophy cabinet (LGCT).
The LGCT season kicks off today on the hallowed turf of Longines Arena in Al Shaqab, but Ahlmann, who claimed the CHI AL Shaqab trophy last Saturday at the same venue, won't be the only one vying for the coveted title this week.
Julien Epaillard, who won the opening event of CHI AL Shaqab on Thursday, and compatriot Oliver Robert, who placed second behind Ahlmann (Dominator 2000 Z) last week, will all be vying for honors on the final day.
Kevin Staut of France is one of the title challengers, having won one of the events with Toleddo de Mescam Harcour in Doha last week.
Pieter Devos (Belgium), Marcus Ehning (Germany), Maikel van der Vleuten (Netherlands), Penelope Leprevost (France), Peder Fredricson (Sweden), Edwina Tops-Alexander (Australia), Gregory Wathelet (Belgium), and Eric Lamaze (Canada) will be among the riders competing in the premier LGCT race, which has a prize pool of €375,000. Scott Brash of the United Kingdom will be trying to make a name for himself in the new season, while Qatari rider Salmen Sultan A M Al Suwaidi will be hoping for a good performance in front of his hometown fans.
Al Shaqab handled the event well, according to Ahlmann, with minimal fan attendance permitted inside Longines Arena and stringent safety and health procedures in place.
Apart from the numbers, Jan Tops, President and Founder of LGCT and GCL, believes that riders returning for a full season following several cancellations last year is a big plus for the LGCT family.
As per Omar Al Mannai, Event Director and Commercial Manager, Al Shaqab, Qatari riders can be seen in action during tournaments of the national Hathab Series and the major events involving foreign entries.