The Fusion of Eras: Coach White's Advent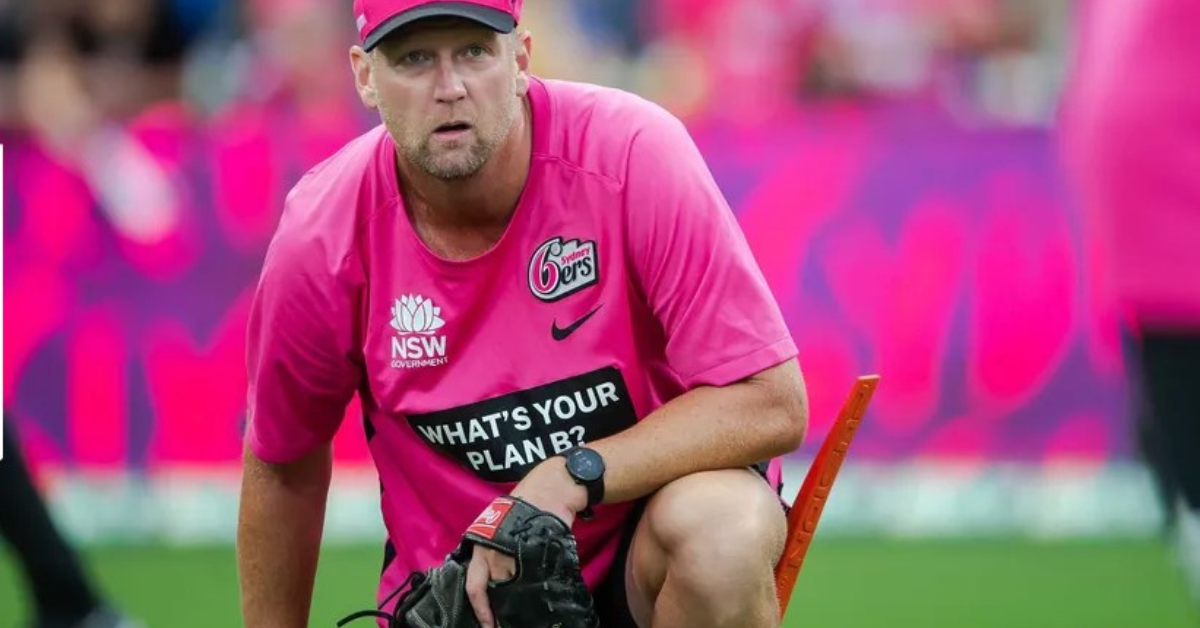 As he celebrates his 40th birthday, the esteemed Victorian cricketer contemplates the intricate interplay between his past as a captain and his future as a coach.
A youthful Cameron White, aged 20, strides onto the serene expanse of Bradman Oval in Bowral, ready for the inaugural coin toss of his professional career. Flanked by umpires Steve Davis and Darrell Hair, and surrounded by players, including no less than 12 current or future international cricketers immersed in their warm-ups, White experiences a surge of nerves. However, his visage and composure do not reveal the internal tempest. This characteristic is one that will remain with him over the following two decades.
"In situations ranging from taking up the captaincy at a young age, playing for Australia, to competing in high-pressure scenarios during Shield finals, he consistently maintained his equilibrium," notes long-standing teammate Dan Christian. "He might have been grappling with internal turbulence – who can say? – but externally, he never seemed overwhelmed by any circumstance."
White's gaze falls upon the figure positioned directly across from him. Clad in the sky-blue uniform of his home state, this individual also wears the unmistakable stern and unyielding cricketing countenance. It's none other than Steve Waugh.
"Thank goodness I was young and inexperienced then," White chuckles in retrospection. "Luckily, he didn't expend much energy on me. He probably just perceived me as an easy target."
Subsequently, New South Wales secures a comfortable seven-wicket victory later that day, and White's debut as Victoria's youngest-ever captain passes without incident. Within five days, he notches his maiden triumph as skipper, following centuries from senior batsmen Brad Hodge and Matthew Elliott in a successful pursuit against Queensland.
Complications arise that same week as the finger of the Victorian Sheffield Shield captain, Darren Berry, is fractured. White had been appointed the unconventional choice for leadership in the one-day squad, based on little more than a gut feeling from head coach David Hookes. This decision raises eyebrows both within and beyond the realm of Cricket Victoria.
Now, Hookes and his assistant, Greg Shipperd, confront a pivotal dilemma: Shall they continue to invest in the young prodigy?
Depending on one's perspective, the timing is either opportune or fraught with challenges. After 12 seasons devoid of victory in the Sheffield Shield, Victoria seeks a change of fortunes. While White may lack seasoning, he carries the distinction of captaining Australia's U19 World Cup-winning squad. He exhibits sharp tactical acumen, exudes vitality, and brims with innovative ideas. Importantly, with 30 state-level matches under his belt and having imbibed invaluable lessons during his formative years, he stands ready to be tested.
"The culture prevailing within Cricket Victoria during that period laid the foundation for my subsequent style of play and leadership over the next 10 or 15 years," reflects White.
"Individuals like Darren Berry, 'Hodgey', Matty Elliott, Matthew Inness, and many other formidable personalities, along with the environment I entered as a teenager and immersed myself in, forged a swift maturation."
Ultimately, Hookes and Shipperd opt to take a risk, much to the consternation of certain quarters.
"Veterans with 100 Shield games and Test cricket appearances are deferring to this young lad?" recalls David Hussey, a member of that Victoria squad. "It was like, 'Wait a minute…'
"In those days, a hierarchy prevailed. One had to earn their stripes. As a young newcomer entering the dressing room, you'd occupy a corner, refrain from speaking, and allow the senior figures to impart their wisdom."
By- Sahiba Suri