SWEDEN EASE PAST QATAR INTO SEMI-FINALS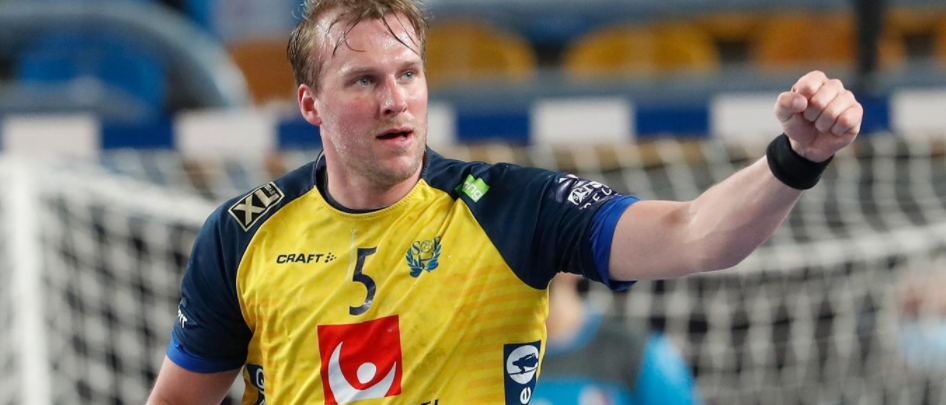 Following the elimination of Egypt earlier today, Qatar were the only non-European team left among the title contenders.
The unbeaten Swedes, however, proved too strong for the Asian side, securing their ticket to the next round following a commanding win, so that the semi-finals will feature European teams only.
QUARTER-FINALS
Sweden vs Qatar 35:23 (14:10)
Qatar's Ahmed Madadi opened the score in the match, but it did not take long for Sweden to claim the initiative. As their goalkeeper Andreas Palicka recorded five saves in 13 minutes, the European side were leading 6:4.
Qatar fought back, as a 4:1 run gave them an 8:7 edge. Their good run did not last long, though, as Sweden improved their defence and scored four unanswered goals in the next five minutes.
Left wing Lukas Pellas, the best scorer in Sweden's previous match against the Russian Handball Federation Team, did a good gob again, as a string of his goals powered the Scandinavians to a four-goal advantage at half-time.
In the second half, Sweden were the totally dominant side. They played very well in defence, managing to hold Qatar's leaders Frankis Marzo and Rafael Capote back. And in attack, it was 20-year-old right wing Valter Chrintz who had the biggest impact after the break.
"We played very well from the first minute until the end. Our team was very well-prepared for the game. We are happy and proud, but now we want more," Sweden's line player Anton Lindskog said after the match."
Following a 10:3 run, the Scandinavian team led 24:13 by minute 40, and the match was basically decided. While Qatar looked tired and unsettled, the dynamic Swedes benefitted from their mistakes to score one goal after another on fast breaks, increasing the gap to 27:15 midway through the second half.
"We didn't deserve to end the tournament like this, but this is handball. We were very tired, but finishing among the top eight teams is a big success, so I'm proud of my team," said Qatar's coach Valero Rivera.
Wing players Chrinz and Pellas ended the match with eight goals apiece, while Qatar had only a 53 per cent shot efficiency, and Sweden cruised to a comfortable 12-goal victory.
Now they will face France in the semi-final, and coach Glenn Solberg hopes that his team will extend their unbeaten run and reach the final.
"France are among the top three teams of the world with a lot of excellent players, and it will be very hard to play against them. But we know that we are also a good team, so we'll try to prepare well and hopefully we'll win," he said.