Smith's Batting Lifts Australia in 2023 World Cup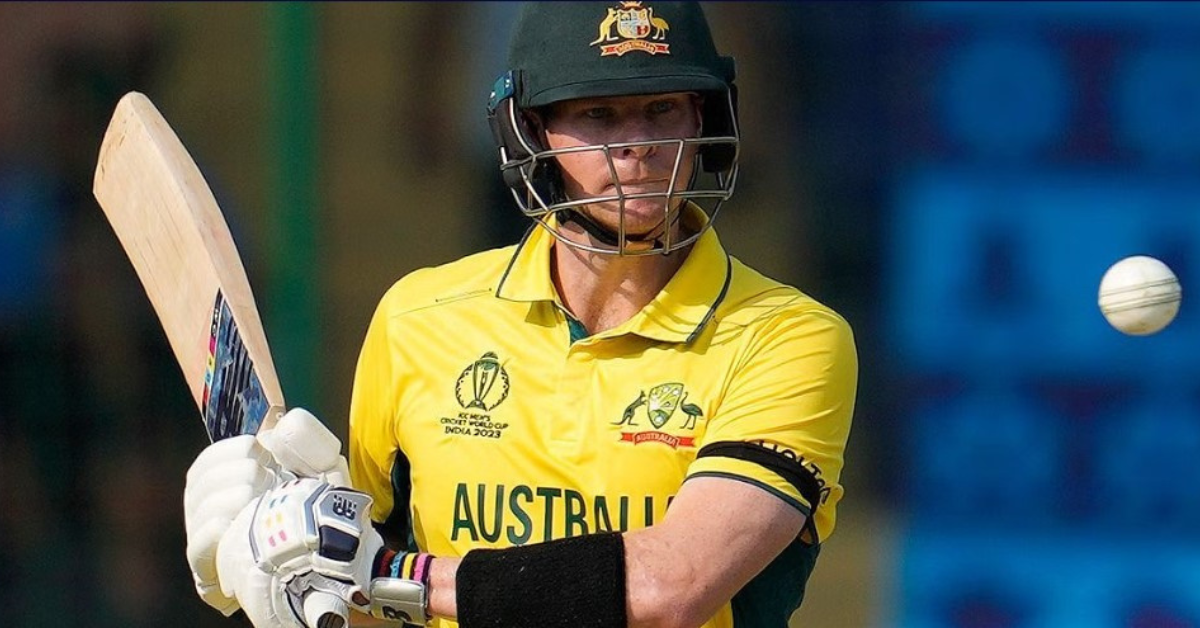 Steve Smith's In the highly anticipated 2023 World Cup clash between Australia and the Netherlands in Delhi, Steve Smith, Australia's star cricketer, revealed significant adjustments he made to his batting technique. This revelation came after a series of performances that left his position in the team somewhat uncertain. In the tournament opener against India in Chennai, Smith displayed grit and determination, contributing 46 valuable runs. However, in subsequent matches, he faced two low scores, raising questions about his form and consistency.
Nevertheless, in the game against the Netherlands, Steve Smith made a remarkable comeback. He exhibited a stellar performance, scoring 71 runs from just 68 deliveries, providing a significant contribution to his team's victory. Notably, he partnered with David Warner to build a formidable 132-run partnership, which played a pivotal role in the match's outcome, particularly after the early dismissal of Mitchell Marsh.
Smith attributed his resurgence to certain changes he made in his batting technique. Specifically, he disclosed that he had adjusted his bat grip and repositioned himself slightly by moving back towards the leg stump. Additionally, he raised his hands slightly higher than they had been in the previous weeks. These changes, though seemingly minor, had a profound impact on his batting, helping him regain his rhythm and form. Smith shared that he had felt confident about his batting a couple of weeks prior against India, especially on a challenging Chennai surface. However, he admitted that his form had dipped for a week before his resurgence.
The match against the Netherlands was characterized by remarkable performances from Australian batsmen. Both Steve Smith and Marnus Labuschagne contributed half-centuries, while David Warner and Glenn Maxwell registered centuries, propelling Australia to an imposing total of 399/8 in their allotted 50 overs. Their collective efforts with the bat set the stage for a commanding victory.
On the other side of the contest, the Netherlands faced a daunting task of chasing down the massive target set by Australia. However, their challenge was made even more formidable by the exceptional bowling of Adam Zampa, who secured four crucial wickets. Zampa's brilliant performance helped dismantle the Dutch batting lineup, restricting them to a mere 90 runs. Australia clinched a resounding 309-run victory, firmly establishing their dominance in the match.
Reflecting on his recent performances, Steve Smith acknowledged that, at times, he had been unfortunate to be dismissed by challenging deliveries, such as the ones that swung back and a questionable decision by Kagiso Rabada. Despite these setbacks, Smith remained confident in his abilities and expressed optimism about maintaining his newfound form in the remaining matches of the 2023 World Cup.
In conclusion, Steve Smith's batting adjustments, alongside stellar performances from his teammates, proved pivotal in Australia's victory over the Netherlands in the 2023 World Cup. His ability to adapt and refine his technique underlines the skill and resilience of a world-class cricketer. As the tournament progresses, fans and pundits will undoubtedly keep a close eye on Steve Smith and Australia's journey in pursuit of World Cup glory.
For More Related Updates Please Visit Our Official Website
By- Sahiba Suri