Rishabh Pant's Birthday: The Gabba Hero's Triumph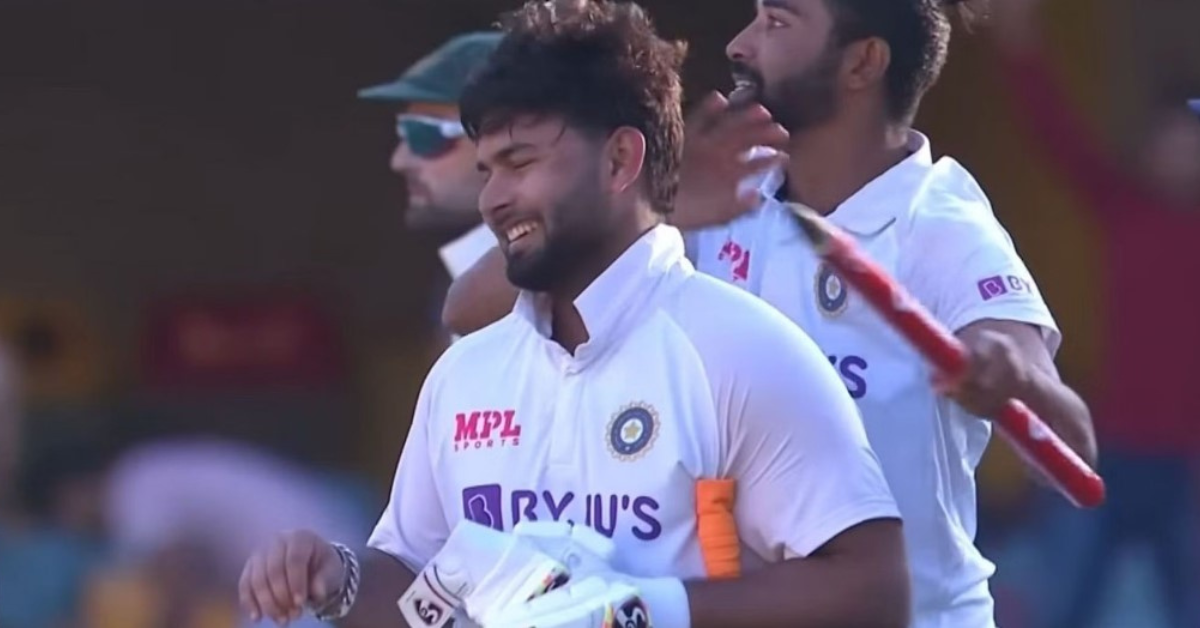 Rishabh Pant's Heroic Birthday: The Gabba Triumph That Defined a Star
In the annals of cricketing history, certain moments stand out as iconic, etching themselves into the collective memory of fans worldwide. One such moment occurred on January 19, 2021, at the Gabba in Brisbane, Australia, when birthday boy Rishabh Pant played a Test innings for the ages, guiding India to a historic victory against Australia. As Rishabh Pant celebrates his 26th birthday on October 4, 2023, it's an opportune time to revisit that unforgettable match and celebrate the remarkable career of this flamboyant wicket-keeper batsman.
Rishabh Pant, known for his fearless and audacious style of play, has been a shining star in the world of cricket. He has earned a reputation for his ability to single-handedly change the course of a game with his aggressive yet calculated batting. Pant's journey to cricketing stardom hasn't been without its share of challenges, including a car accident in December of the previous year, which momentarily halted his career. However, his resilience and determination have been instrumental in his rise to becoming one of India's most beloved cricketers.
Throughout his relatively short career, Pant has consistently delivered match-winning performances across formats, with a special emphasis on his exceptional contributions to Test cricket. His ability to excel in challenging overseas conditions, notably in Australia, South Africa, and England, has earned him a special place in the hearts of cricket fans.
One defining moment that encapsulates Pant's brilliance came during the fourth Test of the Border-Gavaskar Trophy series in 2021. The series was tied at 1-1 as India faced Australia in Brisbane, a match that would test the mettle of a vastly inexperienced Indian side, plagued by injuries.
Australia set a daunting target of 328 runs for India in the final innings of the Test match, with just over a day remaining to play. The top order, led by Shubman Gill (91) and Cheteshwar Pujara (56), showed resilience, laying a solid foundation for the challenging chase.
Rishabh Pant strode onto the field with India at 167/3 in the 56th over. What followed was a masterclass in controlled aggression. The left-handed dynamo absorbed the pressure, seamlessly blending caution with aggression to guide India to one of their most memorable victories. His 138-ball innings included 9 boundaries and a solitary six.
As the match entered its final hour on the fifth day, with the tension palpable, Rishabh Pant fittingly sealed the victory with a boundary, a crisp straight drive off the bowling of Josh Hazlewood. This iconic shot not only secured India's triumph but also etched Rishabh Pant's name into cricketing history.
Pant's remarkable performance was a testament to his unyielding spirit and his ability to thrive under pressure. It exemplified the essence of his fearless approach to the game, and his audacity to take on even the most challenging situations head-on.
As Rishabh Pant celebrates his 26th birthday, the cricketing world joins in saluting this extraordinary talent. Fans from around the globe have flooded social media with warm wishes and tributes to the cricketer who has brought countless moments of joy and pride to Indian cricket.
Rishabh Pant's journey is a testament to the power of determination, resilience, and unshakable self-belief. His legacy continues to inspire aspiring cricketers and serves as a reminder of the magic that can happen on the cricket field.
As cricket enthusiasts, we look forward to witnessing many more memorable moments from this gifted athlete. Happy Birthday, Rishabh Pant, and thank you for the memories you've given us on and off the field!
For More Related Updates Visit Our Official Website
By- Sahiba Suri