Ready to #RESTART International Table Tennis!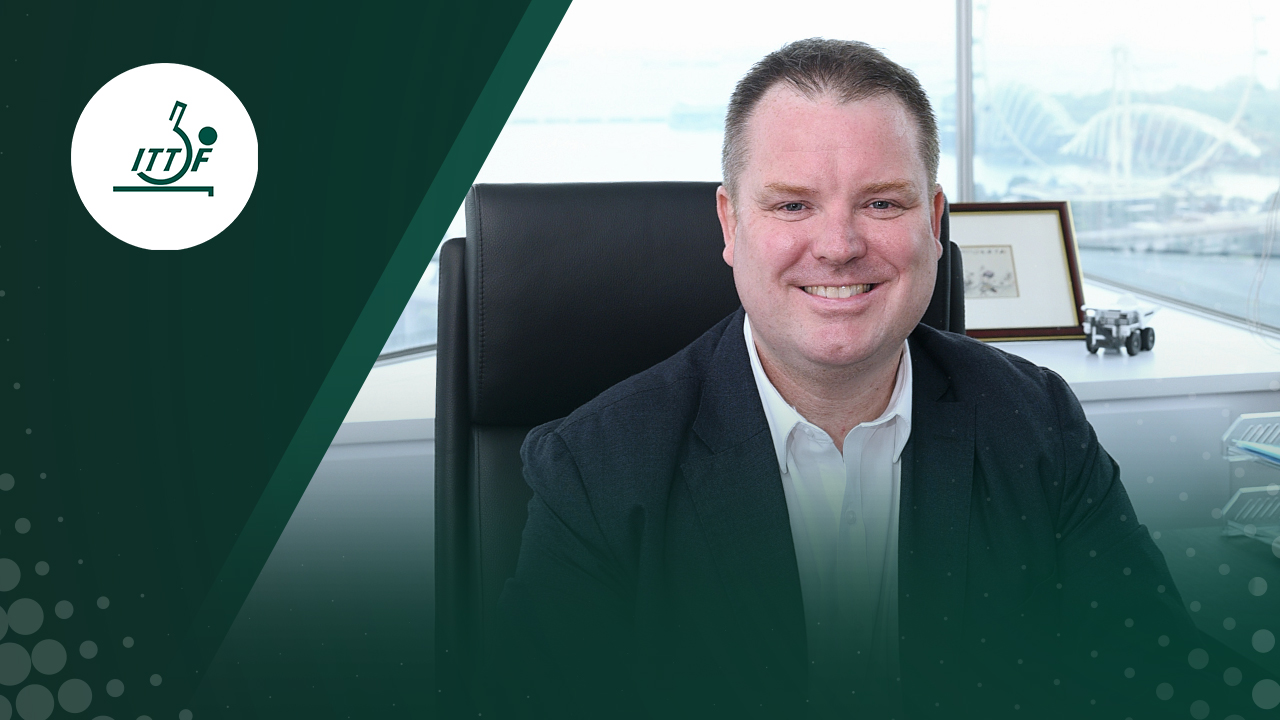 Dear Friends,

This Sunday, it's time for #RESTART – the much-awaited return of international table tennis events.

Excitement. Relief. Determination.

Many are the emotions that we feel right now, as we are finally able to reunite with the sport we all love and have missed so dearly.

Ensuring a safe return to international table tennis has been our number one priority ever since the pandemic broke out, not only for our athletes and partners but also for our millions of fans around the world, who are craving to watch their stars do battle once more.

Therefore, it is extremely positive that, thanks to the fantastic support and hard work carried out by everyone at the ITTF over several months, and even more so on the ground here in China where the Local organising committee has made huge efforts to get events back up and running before the end of 2020.

The #RESTART series will feature three of the most prestigious ITTF events: the Dishang 2020 ITTF Women's World Cup, the Dishang 2020 ITTF Men's World Cup and the Bank of Communications 2020 ITTF Finals, all of which will be held during the month of November in a "bubble" format in China.

Furthermore, we will be staging a special event in Macao to show the whole world what to expect from our completely rebranded events in the new era of World Table Tennis. WTT Macao will offer the very first glimpse into the exciting future that we have envisioned for our sport.

The hard work certainly does not stop here, as we endeavour to make the events as successful as possible and ensure that all the logistics and regulations meet the health and safety guidelines, which understandably are far stricter in this new world that we find ourselves in.

While it is not possible to please every single player in the bubble, with compromises sometimes inevitable and necessary, we continue to try to give all the players the best possible conditions in which to compete.

Make no mistake, the challenges of COVID-19 have certainly not gone away, but, just as we were proactive since the start of the pandemic to make positive decisions wherever possible, we remain fully committed to ensuring the best possible situation for our sport going forwards.


What of World Table Tennis?

These have been long, hard months for us all, but we also find that time is flying by extremely fast. So fast that 2021 is very much on the horizon. The year in which we launch our new WTT events.

Whilst many might think that the new year will offer something of a reset button, this is simply not the case. The harsh reality is that there is still so much uncertainty, especially when it comes to travel and restrictions on movement between borders.

With this in mind, we are organising our first ever WTT event calendar very carefully. The first half of the 2021 WTT calendar, conditions allowing, will adopt the pragmatic approach of grouping events in three separate "hubs" to be staged in Middle East, China and Europe. If conditions continue to be problematic, we may even look to reduce the number of hubs but extend one or two of them to ensure enough competition.

This will create the best possible environment for events to be held, ensuring better logistics for meeting COVID-19 health and safety guidelines and a manageable travel schedule for players.

Our players and fans really are at the centre of all we do at WTT, so we are doing everything possible to put on a show with our brand-new WTT events and give our players the platform to compete internationally again before the Olympic and Paralympic Games get under way in the summer.

Fortunately, we have a great team of dedicated professionals who, no matter the situation, no matter the salary sacrifices that they all had to take this year, all want to try their very best to make the start of the WTT era in 2021 as successful as possible, albeit in different circumstances to how we originally envisioned. 


What about the World Championships?

Perhaps it is good to clarify that in my April letter "A Silver Lining in the COVID-19 Crisis" I mentioned that we should put all of our cards on the table with some specific examples. And why not? This is what any organisation, business and product should do if they want to see things with an open mind and understand that, after this crisis, the world will change. 

Therefore, to maintain our most traditional event series and keep it relevant, we might need to review the overall approach. Or maybe time will tell, with the success of the Grand Smashes potentially determining the direction and format of the World Championships. In the short-term, however, we are working hard to deliver the postponed 2020 World Team Table Tennis Championships early next year in Busan, Korea Republic, and have had excellent meetings in the past few days to find solutions that they can still go ahead in February/March 2021, albeit with a different approach possibly needed.

Meanwhile, our recent ITTF AGM provided history-making news that South Africa will host its first ever World Table Tennis Championships when Durban will be host city in 2023. This is also the first time that the World Championships will be held on the African continent since Cairo, Egypt, in 1939. For the 2021 World Individual Championships it is clear that they will not go ahead before the Olympics and we continue to look for solutions on how to stage them towards the end of next year.

This historic South Africa vote vindicates the new format for the ITTF World Table Tennis Championships Finals, coming into place in 2021, which sees continental qualification precede the Finals event, thus making it more feasible for more countries to host.


United we stand. Together we will overcome!

It is more important than ever that the table tennis community receives all the support it requires, so we created the Table Tennis United donation campaign, powered by the ITTF Foundation and supported by the ITTF and WTT, which is providing financial support for National Associations, players and Foundation projects affected by the COVID-19 crisis. It is necessary that we all make our contribution in this challenging time so that community spirit rises above all else. This vision should bring us even closer together and give us strength for the future.


What about the future of our sport?

For this, I am very optimistic, and here is why! 

In the last few years we took an approach to grow, to make big changes and to try to take a more professional and somewhat commercial approach. This has led to the following:

1. Symbolic changes to our sport mean that important people, companies and nations want to engage with our sport, with World Table Tennis, the ITTF Foundation, the Home of Table Tennis, restructuring the World Championships and even more to come with High Performance and Development in the future through our Youth programs. 

2. Liu Guoliang accepting the position of World Table Tennis Chair. Our sport is fuelled by China and we are privileged to be a leading sport in such an important country. We need to embrace their power both on and off the table tennis table and work with them to lead our sport into the new era post COVID-19.  

3. Igor Levitin is now President of the European Table Tennis Union (ETTU). Russia has a strong position in the international community and Mr Levitin, thanks to his significant profile and connections, can help to drive forwards the development and re-positioning of the sport, which is badly needed in Europe.

4. There has been far more interest to host the World Table Tennis Championships than for a very long time. Australia, Portugal, Japan, Germany, China, Morocco, United States and South Africa have all put themselves forwards in recent years. 

5. Key people are getting actively involved in our sport in general. Another great example of this in recent days is that of former player, Her Royal Highness Princess Zeina Rashid of Jordon, who decided to join the governing board of the ITTF Foundation.

6. There is already strong interest from our key markets to host Grand Smashes. For our biggest markets to stage Grand Smashes and large annual events would be a good strategy that then allows our World Championships some flexibility to move to more developing table tennis markets. Hopefully some of the big countries start to see this opportunity and do not get too bogged down in tradition.


There are many challenges along the way and we might not always be able to avoid errors, but we continue to work hard to develop our sport, to bring in influential people to help us deliver success and to make all our events and operations better and more professionally run than ever.

Table Tennis still has an enormous way to go in order to grow into one of the elite international sports, but this remains our ultimate goal and I feel that we are on the right path to getting where we want to be, even in these incredibly difficult circumstances.

But right now is not the time to reflect on the future or the past. This is the time to be excited about watching the world's best players back in action on the big stage again. 

After several months of waiting, hoping and planning for this moment to arrive, let's put on a show that we can all be proud of.