Qatar's World Cup venues are nominated for stadium of the year 2020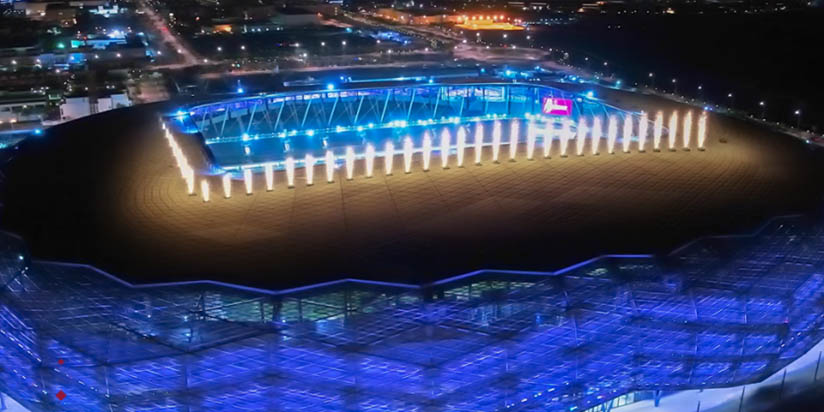 Qatar's two brand new 2022 FIFA World Cup venues – Ahmad Bin Ali Stadium and Education City Stadium – have been nominated for a global 'Stadium of the Year 2020' contest.
A Polish website StadiumDB.com, based on Stadiony.net, is conducting the global vote, details have shown. The website hosts the annual 'Stadium of the Year' competition, which managed to bring record interest and became the world's largest public vote on stadiums opened every year.
In 'Popular Vote', people can select their 'top five' stadiums from the list of 20 candidates, giving a 5-star rating to the best stadium, 4 stars to the second and analogically with 3, 2 and 1 star. Voters can select five stadiums only and the vote lasts until midnight on March 7.
The other stadiums from around the world nominated for the award include Allegiant Stadium (US), Batumi Stadium (Georgia), Bloomfield Stadium (Israel), Brentford Community Stadium (UK), Çorum Şehir Stadyumu (Turkey), Estadio Tierra de Campeones (Chile), Gürsel Aksel Stadyumu (Turkey), Inter Miami CF Stadium (US), Kanseki Stadium Tochigi (Japan), Lynn Family Stadium (US), Queensland Country Bank Stadium (Australia), Sanga Stadium by KYOCERA (Japan), SoFi Stadium (US), Stade de la Tuilière (Switzerland), Stade National de la Côte d'Ivoire (Ivory Coast), Stadionul Francisc von Neuman (Romania), Sultan Ibrahim Stadium (Malaysia) and Xi'an OSC Stadium (China).

Ahmad Bin Ali Stadium opened its doors to the world on December 18, 2020 with a spectacular debut that included the 2020 Amir Cup final.
This stadium can easily host 40,000 fans at FIFA World Cup 2022 matches. Ahmad Bin Ali Stadium incorporates symbols of Qatari culture into its spectacular undulating façade. The facilities surrounding the stadium also mirror the country, with sand dune-shaped structures recalling the beautifully wild lands to the west.
Qatar 2022 ambassador and Australian football icon Tim Cahill said Education City Stadium holds a special place in heart.
"On a personal level, I left high school when I was 16 to pursue my dream of becoming a footballer. But I made sure not to forget about my education. Once my career was over, I enrolled in university and studied the business of entertainment, media and sports at Harvard in the US. One of the things I loved most about that experience was the appetite for learning that everyone had," Cahill said at the time of the inauguration of Education City Stadium.
"Having spent time in Education City, I can tell that the students and teachers have that same passion. The area is full of schools and university campuses from global institutions, such as Georgetown and Carnegie Mellon. Education City Stadium is going to be a great addition to one of my favourite parts of Doha," Cahill added.
During Qatar 2022, the stadium is set to host matches up to the quarter-finals stage. The stadiums seating capacity during the tournament will be 40,000. After Qatar 2022, the capacity will be reduced to 20,000 following the removal of the modular upper tier. The excess seats will be donated to countries which lack sporting infrastructure meaning the legacy of Qatar 2022 will be felt far and wide.