Qatar's iconic shooter and rally driver Al Attiyah eyes seventh Olympics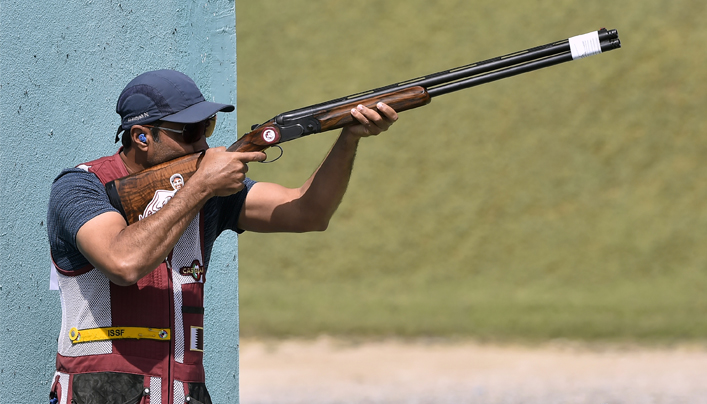 Doha: It is not easy being Nasser Saleh Al Attiyah.
The 49-year-old Qatari is one of his country's highest-profile athletes thanks to his success not only in the sport of skeet shooting but also as a rally car driver.
He has represented his country at six Olympic Games – with a best finish of bronze at the 2012 London Games. His driving career is no less accomplished, having won the 2006 Production World Rally Championship and the Dakar Rally thrice.
Being a two-sport athlete is a challenging logistical exercise but Nasser committed to excelling at both disciplines.
"It is my dream to compete in a seventh Olympic Games.
Qualification for the Tokyo Olympics, which has been postponed on account of Corona virus Pandemic is over.
"But he has life in the form of International Olympic Committee.
"I need now to have good scores in events which hopefully will be hled after things come to normal, so that IOC can get me in as a special case as i am into my seventh Olympics. This will be very difficult but i am trying hard," said Nasser.
His motor racing commitments has meant that he has not been able to put in as many shooting hours of training as he would like and many world cups, he had to miss.
"I am so busy with motorsport that I have only been able to practise a little but not as much as before. I have only been training for about one week but I will never forget shooting and I will always come to help the team."