Qatar's Handball team secures place in quarter-finals after winning vs. Argentina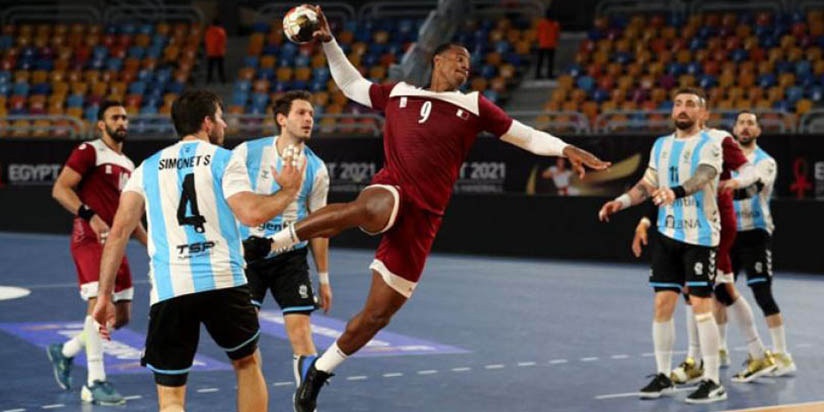 Qatar's Handball Team secured its place in the 2021 World Handball Championships quarter-finals on Monday after winning against Argentina 26-25 in Cairo, Egypt.
After placing second place in 2015, Qatar now must beat Sweden on Wednesday, the 27th in the quarter-finals to secure a spot in the semi-finals.
"I am really proud of the boys who stuck to their plans and executed them perfectly," said Qatar coach Valero Rivera.
Argentina had the lead in the first 10 minutes of the match, with the score 5-3, but shortly after the Qatari team gained their momentum.
Rafael Capote scored the last goal seconds before the final whistle was blown, guaranteeing a spot in the final eight.
Frankis Marzo was the star scorer with eight goals, and six goals for Capote and Ahmed Madadi each.
Sheikh Joaan Al-Thani, The Chairman of Qatar Olympic Committee tweeted "Al-Adaam gave another great performance at the Handball World Cup in Egypt, achieving its second victory in the main round at the expense of the Argentina national team, with a score of 26-25. The champions have imposed their strong presence, driven by their high ambition and the great support of the Qatar Handball Federation."