Qatar International Rally: Meeke fastest on opening super special stage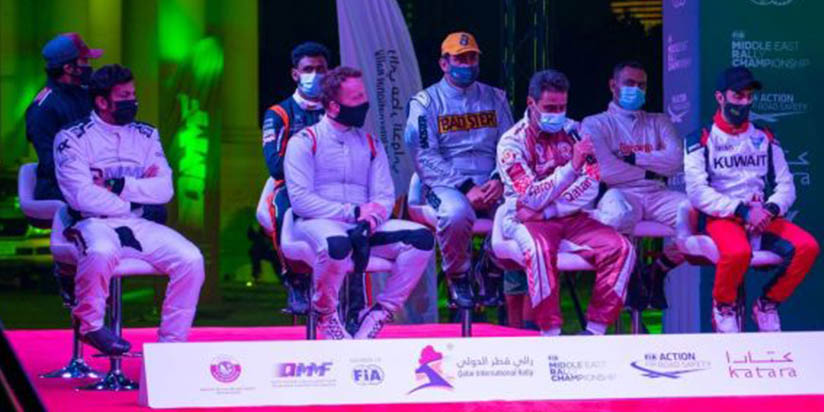 DOHA: Northern Ireland's Kris Meeke and his English navigator Sebastien Marshall finished the opening special stage at the 2021 Qatar International Rally with a 6.6-second advantage over Qatar's ace driver Nasser Saleh Al Attiyah at Katara on late Friday evening. 

Driving a Skoda Fabia R5, Meeke clocked a time of 4min 14.3sec.
The 4.4km stage consisted of two runs and two laps of a purpose-built track.
This followed immediately after the event's pre-event press conference and a ceremonial start where 17 cars taking part in the FIA event and four entered in the Qatar National Rally were flagged away by senior QMMF officials.

"It is going to be a new challenge for me," said Meeke before the start.
"This type of terrain is completely unique and a lot different to all the rallies I have done in my career. To do a rally in this desert style, for sure, it is going to take me some time to adapt. I am here to learn and try and increase my experience over this type of terrain. Qatar is the only round (MERC) for me at the moment."

"I have a good chance for this race," said Al Attiyah. "I have a lot of experience here, of course. We have a good number of competitors, a strong R5 section and Kris Meeke is competing here for the first time and we have Abdulaziz Al Kuwari and Khalid Al Suwaidi. It is a good start for 2021."
Abdulaziz Al Kuwari posted the third quickest time of 4min 28.6sec in his Skoda Fabia R5 and Khalid Al Suwaidi rounded off the top four.

"Honestly I feel like a kid when you put him for the first time on a bicycle," said Al Kuwari. "When I was going to do testing, I missed rally cars. I just want to keep driving. Big names are competing and the competition with them will be really good. The stages are nice and not really as rough as usual in Qatar. The plan is to buy the car after the rally and keep driving."