Qatar Classic: Egypt's ElSherbini Qatari wildcard Amjad to advance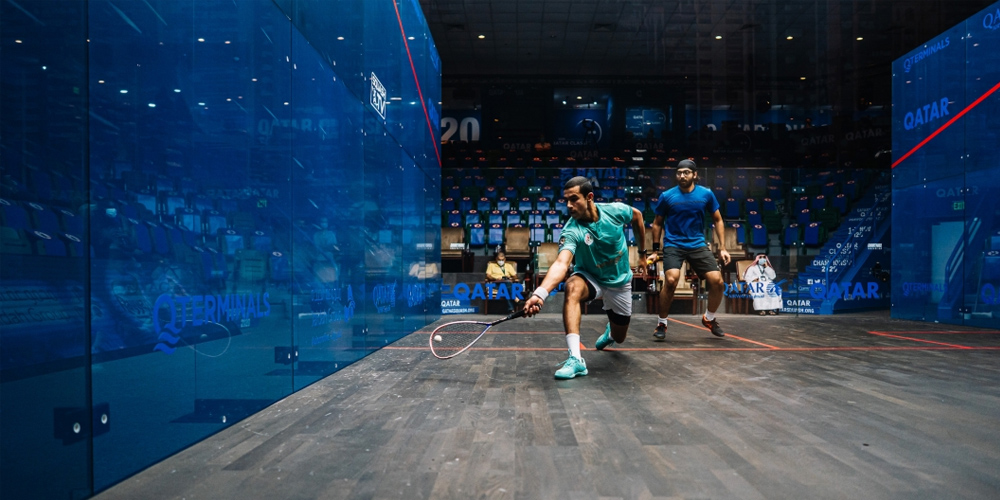 Egypt's Mohamed ElSherbini marked his first appearance since March with a 3-0 victory over Qatari wildcard Syed Azlan Amjad in the first match of the 2020 Qatar Classic to take place on the glass court.
ElSherbini, making his Qatar Classic debut, was in control for the majority of the match as he hit consistent lines and punished his opponent at the front of the court.
Amjad came into the encounter on a high after winning the QSF 3 Open on this very court last week but he was unable to stop ElSherbini from marching to an 11-6, 11-8, 11-9 victory.
The 28-year-old from Cairo will take on Frenchman Gregoire Marche in the next round. "It's my first match since March, so I haven't played for a while," said ElSherbini.
"I was injured after Chicago right away and I couldn't find my rhythm today, I was all over the place. I don't know how I'm going to play like this tomorrow, I have to play much better than that, but I'm glad to win in three.
"I'm just going to play and enjoy my time on court."
Result
Mohamed ElSherbini (EGY) bt [WC] Syed Azlan Amjad (QAT) 3-0: 11-6, 11-8, 11-9 (31m)