"Please Don't Do It"- Dana White Begs Mike Tyson to Stay Retired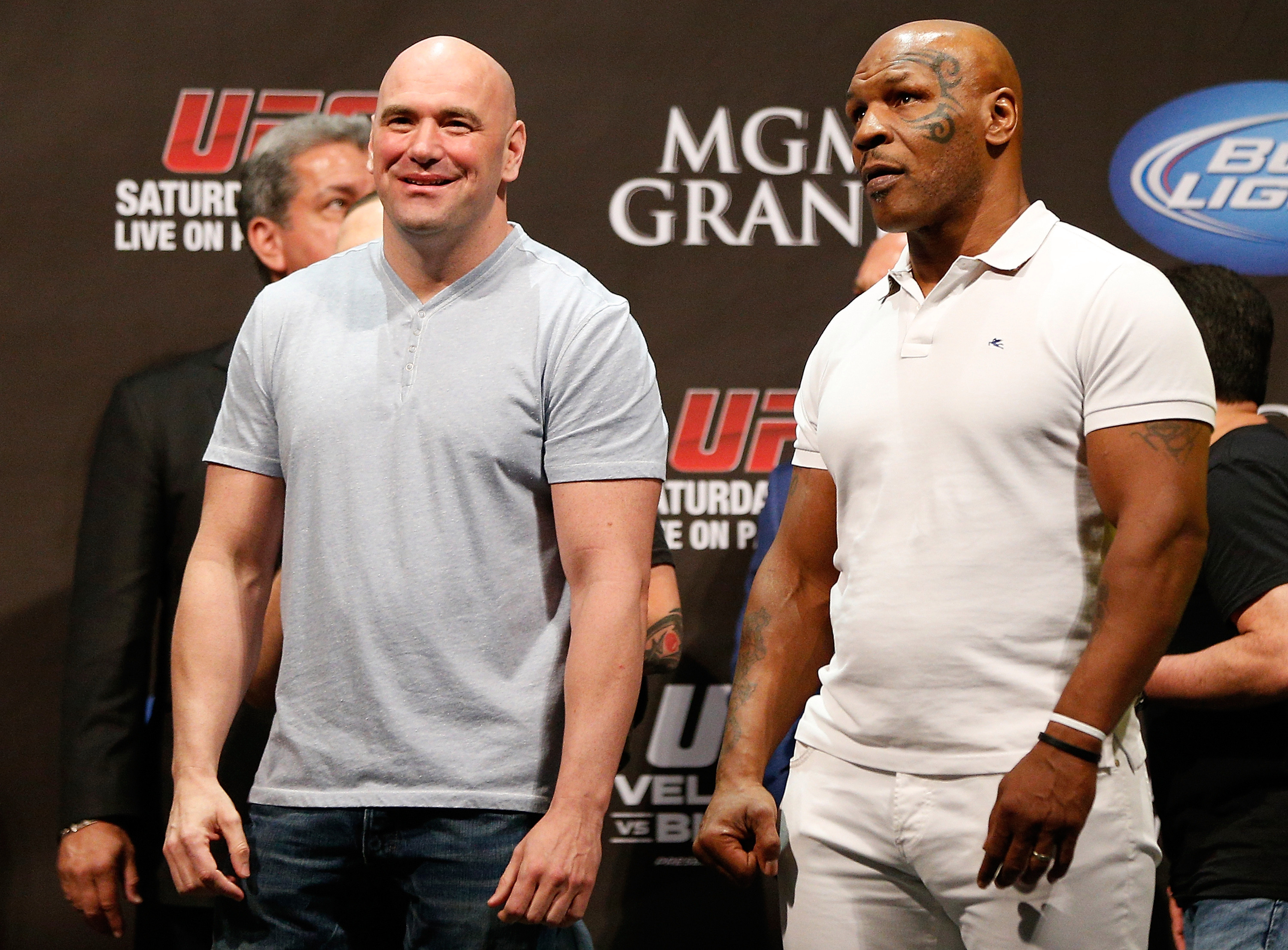 UFC president Dana White has expressed his concern about Mike Tyson's return to boxing. White who shares a close relationship with Mike Tyson, revealed he pleaded with 'iron' Mike to stay retired. Tyson retired back in 2005, however, he's been teasing fans on his potential return, posting several clips on social media.
"I'm begging him not to go fight"- Dana White
"I love Mike Tyson. I'm begging him not to go fight. I said 'you look awesome, you're still explosive, you're obviously still powerful, you're one of the all-time greats." Said White on Tim and Sid
Tyson revealed he plans on taking part in various exhibition bouts for charity. White's concern stems from the fact that Tyson who is 53 years old, shouldn't sacrifice his well being for boxing. Dana mentioned, he might make Tyson an offer he can't refuse, just to stop him from entering the ring.
"The bottom line is I don't want Mike to fight. If it comes down to where he is about to do something crazy, I might have to jump in and figure out something for him not to do it." Said White on Sid and Tim
Many fear, that Tyson might make a full return to boxing after fighting in a couple of exhibition bouts. 'Iron' Mike has looked sharp in the various training clips he has posted, reminiscent of the power he displayed during his prime.
Dana White mentioned that despite Mike teasing fans on a potential return, he's not sure about what plans he has for the future.
"He absolutely wants to do something. "I don't know what he's going to do but he absolutely wants to do something". Said White on Tim and Sid
Despite concerns. Fight fans around the world are itching to see Tyson make his return to the ring.
Source: Essentiallysports