Pat Cummins on Australia's ODI World Cup Struggles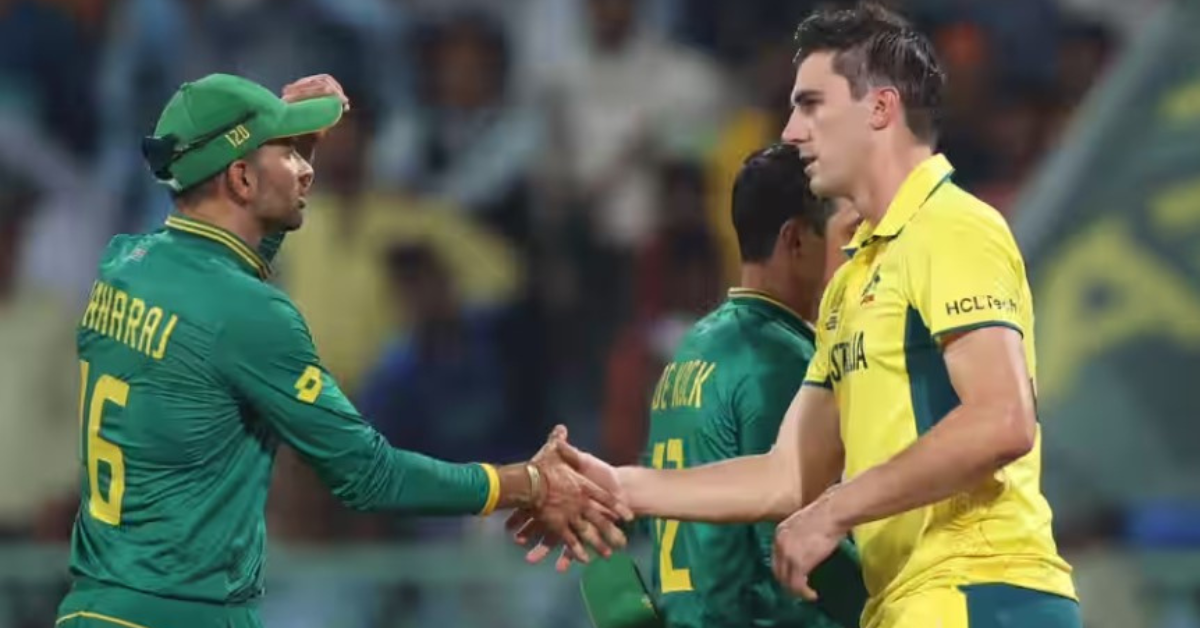 Pat Cummins on Australia's ODI World Cup Struggles
Australia's Pat Cummins Addresses ODI World Cup Struggles
Australia's ODI World Cup 2023 campaign took another hit as they suffered a 134-run loss against South Africa on October 12, marking their second consecutive defeat in the tournament. This loss, their largest margin of defeat in terms of runs in ODI World Cups, raised questions about the team's performance and prospects in the competition, given their illustrious history of five tournament victories.
Pat Cummins' Assessment
In the aftermath of the defeat, Australia's skipper, Pat Cummins, shared his thoughts on the team's challenges. He emphasized the need to adapt and excel in all conditions, indicating that both the bowlers and batters must step up their performances.
Cummins conveyed, "I think if we want to be challenging, you [have] got to try and find a way in all conditions, and that's for the bowlers try and take wickets and for the batters try and score runs." Despite the disappointment, he acknowledged the team's determination to make amends for their subpar performance.
Team's Regrouping Efforts
As Australia faces this setback, Cummins recognized the emotional toll it has taken on the players. He explained that little needs to be said to motivate his teammates, as they are already hurting from the losses. The team's focus now lies on regrouping and preparing for the upcoming matches, driven by the desire to bounce back.
Cummins stated, "Probably not much needs to be said [to my team-mates] tonight. I think everyone's hurting. We've got a few days, and the next game's here as well. So we'll group and regroup… everyone's hurting. So we're trying to make amends."
Analyzing the Shortcomings
Cummins acknowledged that there were multiple areas in need of improvement and that pinpointing a single factor responsible for the team's struggles is challenging. He commented, "I wouldn't say it's one thing [where Australia went wrong]." He highlighted the need to enhance their performance as both the bowling unit and the batting lineup.
The skipper recognized that South Africa's higher total than expected and Australia's subpar batting performance were significant contributors to the loss.
Challenges and the Road Ahead
In addition to the cricketing challenges, Australia faced contentious decisions through the Decision Review System (DRS) during the match. DRS calls involving Steve Smith and Marcus Stoinis did not favor the Australian team. Despite these challenges, the team's batting woes remained a significant concern.
Australia's campaign in the ODI World Cup has had a rocky start, with a defeat against India in their opening match. Currently placed ninth out of ten teams in the points table, their upcoming match against Pakistan on October 20 carries significant weight, as the result could determine their fate in the tournament. As they strive to address their shortcomings and regain their winning form, the cricketing world closely watches their journey.
For More Related News Please Visit Our Official Website
By- Sahiba Suri