Pakistan's ODI World Cup Return to India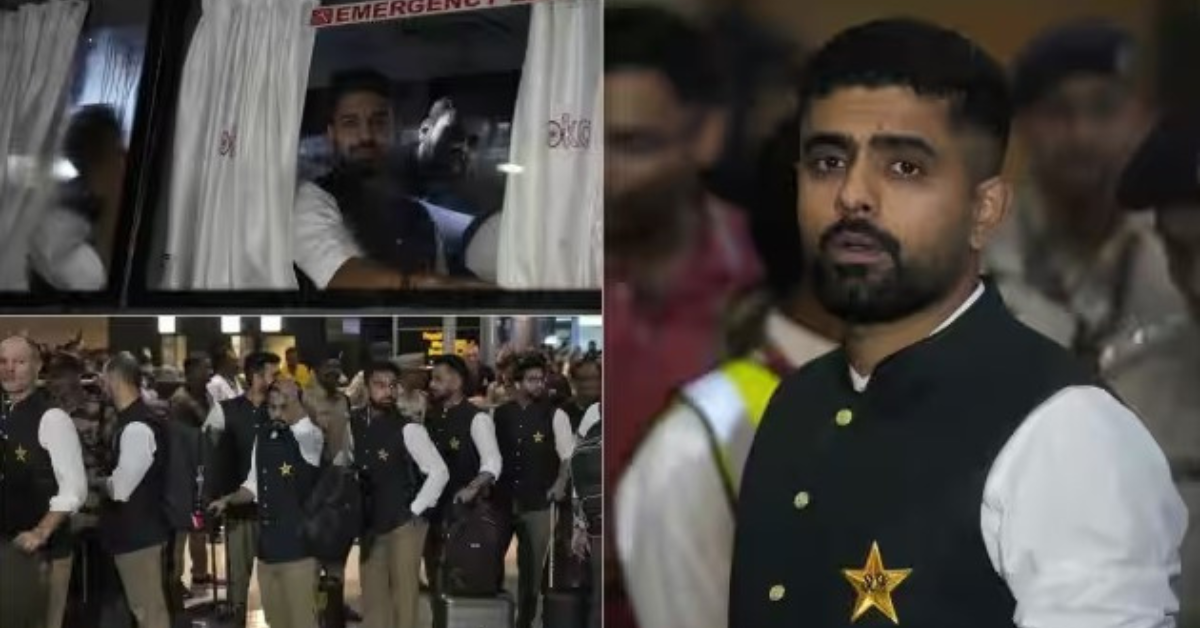 Pakistan's ODI World Cup Return to India Long-Awaited Return to India for the ODI World Cup: A Journey of Hope and Unity
In a historic moment for cricketing relations, Pakistan's national cricket team, led by the charismatic Babar Azam, has finally arrived in India after a seven-year hiatus. This visit marks a significant milestone for both nations, as it is the first time Pakistan has come to India for competitive cricket since the 2016 T20 World Cup. While visa delays added some drama to their journey, the team is filled with anticipation as they prepare to showcase their talent on Indian soil once again.
The Men in Green, as they are affectionately known, embarked on their journey from Lahore, Pakistan, with a long nine-hour layover in Dubai before finally landing in Hyderabad. They are slated to play their opening warm-up game against New Zealand on September 29, setting the stage for their campaign in the ODI World Cup, where they will face Australia on October 3 and kick off their tournament against the Netherlands, followed by a battle with Sri Lanka on October 10.
One of the key challenges the team faced was obtaining Indian visas, which were granted less than 48 hours before their scheduled travel. This visa process highlights the diplomatic and political intricacies that surround cricketing encounters between India and Pakistan, where matches are limited to events like the Asia Cup and ICC tournaments due to the longstanding tensions between the two countries.
However, despite these challenges, the Board of Control for Cricket in India (BCCI) has assured the International Cricket Council (ICC) that all participating teams will receive top-notch security and care during their stay in India. The head of the Pakistan Cricket Board (PCB) management committee, Zaka Ashraf, expressed confidence that the Pakistani team will have a trouble-free experience in India.
Babar Azam, the star batsman and captain of the Pakistani side, expressed his excitement about playing in India, particularly in Ahmedabad, where Pakistan will face their arch-rivals, India, in front of a massive crowd on October 14. He emphasized that despite not having played in India before, the team is not feeling overwhelmed by the pressure. They have conducted extensive research and believe that the playing conditions in India are similar to those in other Asian countries.
Babar's focus is on team performance and achieving favorable results. He is excited about the electrifying atmosphere expected in Ahmedabad and is determined to deliver his best to contribute to his team's success, setting aside personal accolades for the greater goal of winning the tournament.
As Pakistan's cricket team sets foot on Indian soil once again, cricket fans from both nations eagerly await the thrilling encounters and the potential for cricket to bridge divides and foster goodwill. The return of Pakistan to India for the ODI World Cup is more than just a sporting event; it is a symbol of hope, unity, and the power of cricket to transcend political boundaries. It is an opportunity for players and fans alike to celebrate the spirit of the game and cherish the moments that define cricketing history.
For More Related Updates Visit Our Official Website
By- Sahiba Suri