OUR LIONESSES' JOURNEY TO THE WORLD CUP FINAL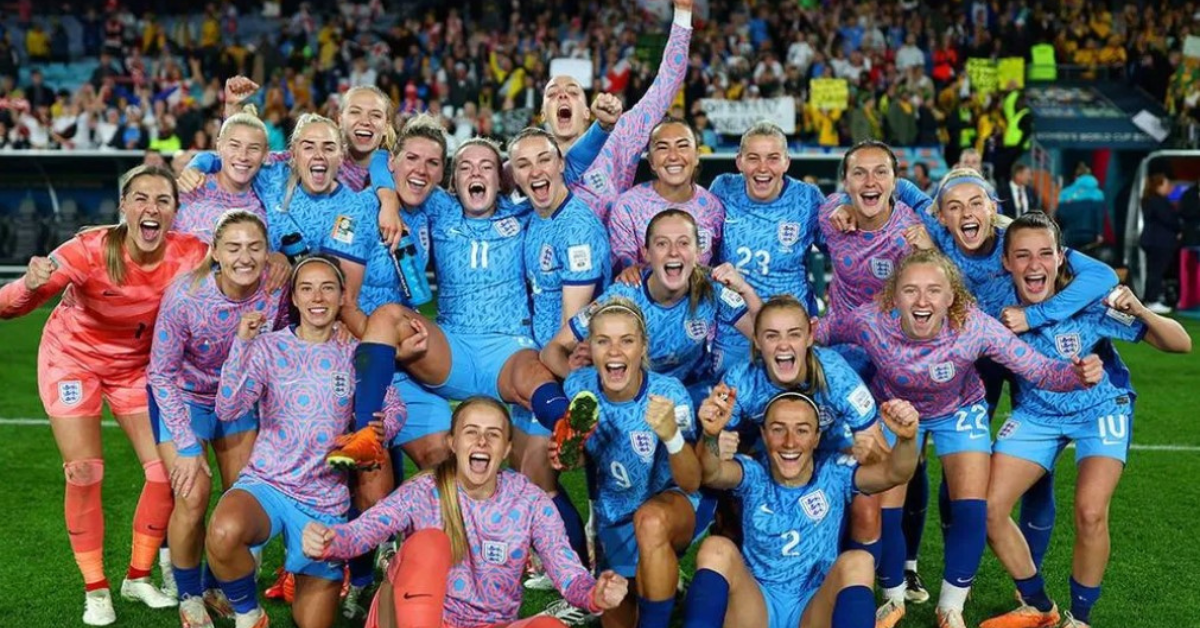 Celebrating their victory in the semi-finals
This upcoming Sunday, Alessia Russo and Lotte Wubben-Moy will be striving for World Cup triumph, a mere 13 months after the Lionesses captured the nation's hearts by securing the European Championship title.
Following an unprecedented tournament in Australia and New Zealand, a fresh World Cup champion is certain to emerge as England and Spain clash, vying for the opportunity to bring the trophy home for the first time.
The Road to Sydney
Alessia Russo celebrates her goal in the World Cup semi-final
England's path to the World Cup final has been marked by a series of challenges. Emerging as leaders of Group D with a perfect 9 points, the Lionesses faced a hurdle in the round of 16 against Nigeria, requiring a penalty shootout spectacle to advance to the quarter-finals.
Despite momentarily trailing against Colombia, they successfully overcame the tournament's unexpected contender and achieved their most comfortable victory in the knockout stage against co-hosts Australia during the semi-final.
Following her breakout performance in last summer's Euros, Alessia Russo continues to shine as she leads the Lionesses' forward line. With three goals in the World Cup to her name thus far, our recent signing has started in every match, capably stepping into the shoes of England's legendary striker, Ellen White, who retired last year. Russo also stands as the tournament's leader in terms of shots on target, amassing a total of 12.
In England's pre-match press conference, Russo expressed the significance of the upcoming game, stating, "This is the biggest game – the one you dream about, the one that means the most. I feel like it'll hit when we're in the tunnel and we're ready to walk out. It's an incredible occasion, it's been an unbelievable tournament and this is it – this is exactly where we want to be. We can't wait."
Unfortunately, fellow Lionesses Beth Mead and Leah Williamson suffered knee injuries that ruled them out of the tournament, but Captain Williamson has journeyed to Sydney to provide support from the sidelines.
By- Sahiba Suri