One year late, Tokyo Olympics torch relay gets up and running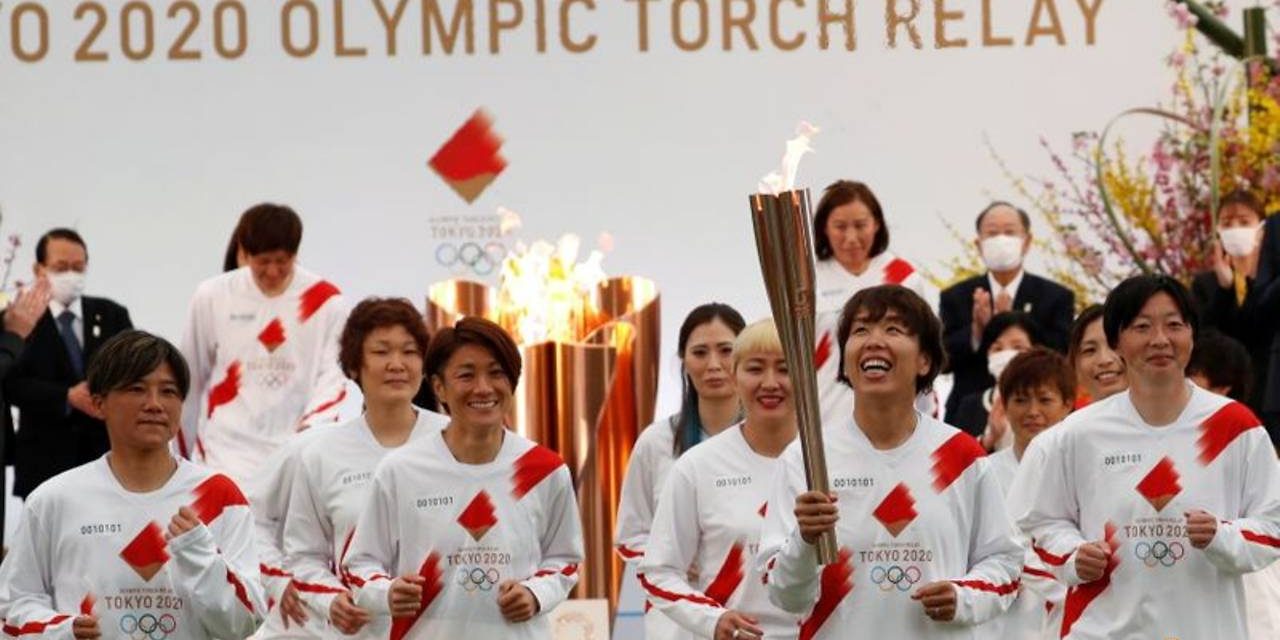 FUKUSHIMA: The Tokyo 2020 Olympics torch relay set off from Fukushima on Thursday (Mar 25), beginning a four-month countdown to the Summer Games, delayed from 2020 and the first ever organised during a global pandemic.
Organisers hope that the relay will sweep away persistent doubts about the event.
The nationwide relay, like the Olympics themselves, will be vastly different from previous editions, with spectators banned from cheering and kept away from the launch ceremony and first leg over COVID-19 concerns.
Fans will be able to line the route and clap as the flame traverses the country, borne by 10,000 runners and passing through all 47 prefectures before arriving at Tokyo's National Stadium for the Jul 23 opening ceremony.
But parts of the relay could be suspended if too many spectators gather in one place. Masks are mandatory for onlookers.
"For the past year, as the entire world underwent a difficult period, the Olympic flame was kept alive quietly but powerfully," Tokyo 2020 president Seiko Hashimoto said at the opening ceremony.
"The small flame did not lose hope, and just like the cherry blossom buds that are ready to bloom, it was waiting for this day."
The ceremonial flame, lit last March in Greece's Olympia, birthplace of the ancient Olympics, has been in Japan for just over a year and went on display in a Tokyo museum in September.
Casting a pall over the celebrations, North Korea launched at least two projectiles suspected to be ballistic missiles hours before the relay began, the first such test reported since United States President Joe Biden took office in January.Japanese Prime Minister Yoshihide Suga assured reporters in Tokyo that the government was cooperating with the Tokyo government and the International Olympic Committee to host a secure Games.
"We will do our utmost in terms of coronavirus measures and continue to work with related areas to contain the spread of infections and hope to work towards a safe and secure Games," Suga said.
Source: CNA