Olympic flame arrives in Tokyo for no-spectator relay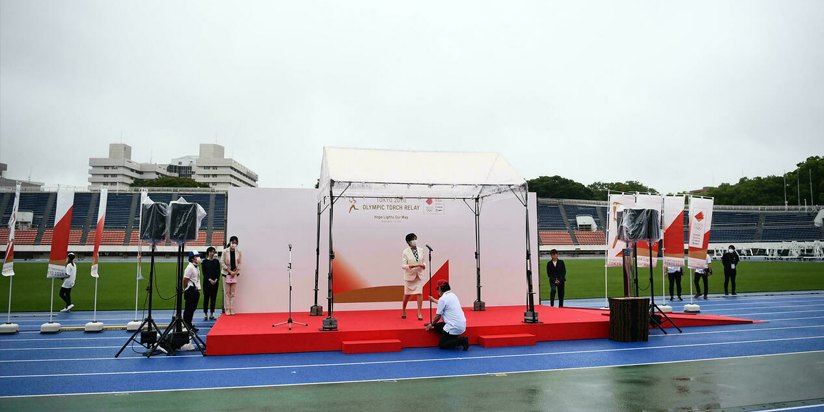 TOKYO: The Olympic flame arrived in Tokyo on Friday (Jul 9) but with the public kept away at a low-key welcoming ceremony because of coronavirus fears, the day after a "heartbreaking" announcement that spectators would be banned from most Games events.
On a rainy morning exactly two weeks before the opening ceremony of the biggest sporting event since the pandemic began, the flame was brought on stage in a lantern and handed to Tokyo Governor Yuriko Koike.
Tokyo 2020 organisers and government officials on Thursday night announced their decision to bar fans from Olympic events in the capital, which will be under a virus emergency throughout the Games.
It means the pandemic-postponed Games will be the first to take place largely behind closed doors. A handful of competitions will take place outside the capital.
The torch relay was meant to build excitement for the Games, but it has been pulled from public roads in the capital to prevent crowds spreading the virus as infections rise.
Before the flame arrived, five male trumpet players dressed in suits played a rousing melody under a gazebo to shelter them from the drizzle, in front of only journalists and a handful of officials.
The stands stood empty at the Komazawa Olympic Park stadium in the capital's southeastern suburbs, which was used in the 1964 Tokyo Olympics.
"I'm glad that we welcome the torch relay, with these legacies we proudly show at home and abroad," Koike said.
Source: CNA