Naveen-ul-Haq's ODI Retirement: A World Cup Farewell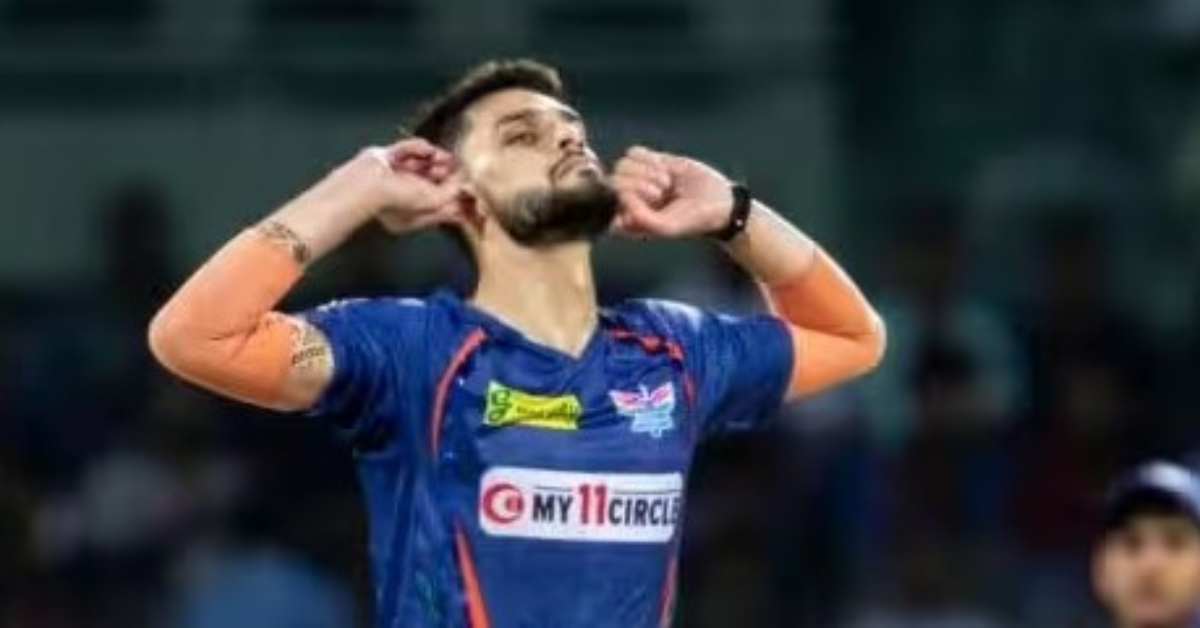 Naveen-ul-Haq's ODI Retirement: A World Cup Farewell
Afghanistan's pacer, Naveen-ul-Haq, made a significant announcement on Wednesday that has reverberated throughout the cricketing world. After a hiatus of over two years, Naveen-ul-Haq has returned to Afghanistan's One Day International (ODI) squad, and along with this return, he has also declared that he will be bidding farewell to ODI cricket following the conclusion of the upcoming World Cup. This decision marks a poignant moment in Naveen's cricketing journey, and it has undoubtedly sparked reflection and discussions among cricket enthusiasts and experts alike.
Naveen-ul-Haq's return to the ODI squad is itself a remarkable story. Having featured in seven ODIs prior to his hiatus, he had made an impact with 14 wickets to his name, at an impressive average of 25.42. His best performance of 4 for 42 showcased his ability to shine on the international stage. However, he had not graced the ODI arena since January 2021, which left fans and cricketing pundits wondering about the reasons behind his absence.
In his official announcement, Naveen-ul-Haq expressed his deep gratitude for the opportunity to represent his country on the cricket field. This sentiment underscores the pride and honor he has felt in donning the Afghan blue jersey and representing his nation on the global stage. His commitment to his country's cricketing cause has been unwavering, and his retirement decision is undoubtedly a momentous one, driven by both personal reflections and a desire to continue contributing to Afghan cricket.
Naveen-ul-Haq's decision to retire from ODIs after the World Cup carries a mix of emotions for cricket fans. On one hand, there is a sense of sadness as a talented and promising player will no longer grace the 50-over format, leaving behind a legacy that includes some memorable performances. On the other hand, there is a sense of anticipation and excitement as Naveen commits to continuing his cricketing journey in the T20 format. His resolve to continue wearing the blue jersey in T20 cricket is a testament to his dedication to the sport and his desire to be a part of Afghanistan's cricketing future.
As we look ahead to the World Cup, Naveen-ul-Haq's presence in the ODI squad takes on added significance. It will be a golden opportunity for cricket enthusiasts to witness his skills and passion on the biggest stage one last time in this format. His performances in the tournament will undoubtedly be closely watched and celebrated by fans who have supported him throughout his career.
In a sport where retirements often signal the end of an era, Naveen-ul-Haq's announcement reminds us of the cyclical nature of cricket. While one chapter closes with his retirement from ODIs, another exciting chapter is set to unfold as he continues to ply his trade in the T20 format. The cricketing world eagerly awaits the spectacle he will provide in the shortest format of the game.
In conclusion, Naveen-ul-Haq's decision to retire from ODIs after the World Cup is a momentous one in the world of cricket. It is a declaration of his love for the game, his country, and his desire to continue contributing to Afghan cricket. As fans, we can only express our gratitude for the memories he has created and look forward to supporting him in the next phase of his cricketing journey in the T20 arena. Naveen-ul-Haq has left an indelible mark on Afghan cricket, and his legacy will undoubtedly inspire generations of cricketers to come.
For More Related Updates Visit Our Official Website
By- Sahiba Suri