Longines Qatar Equestrian Tour – Hathab to begin from Friday at QEF Indoor Arena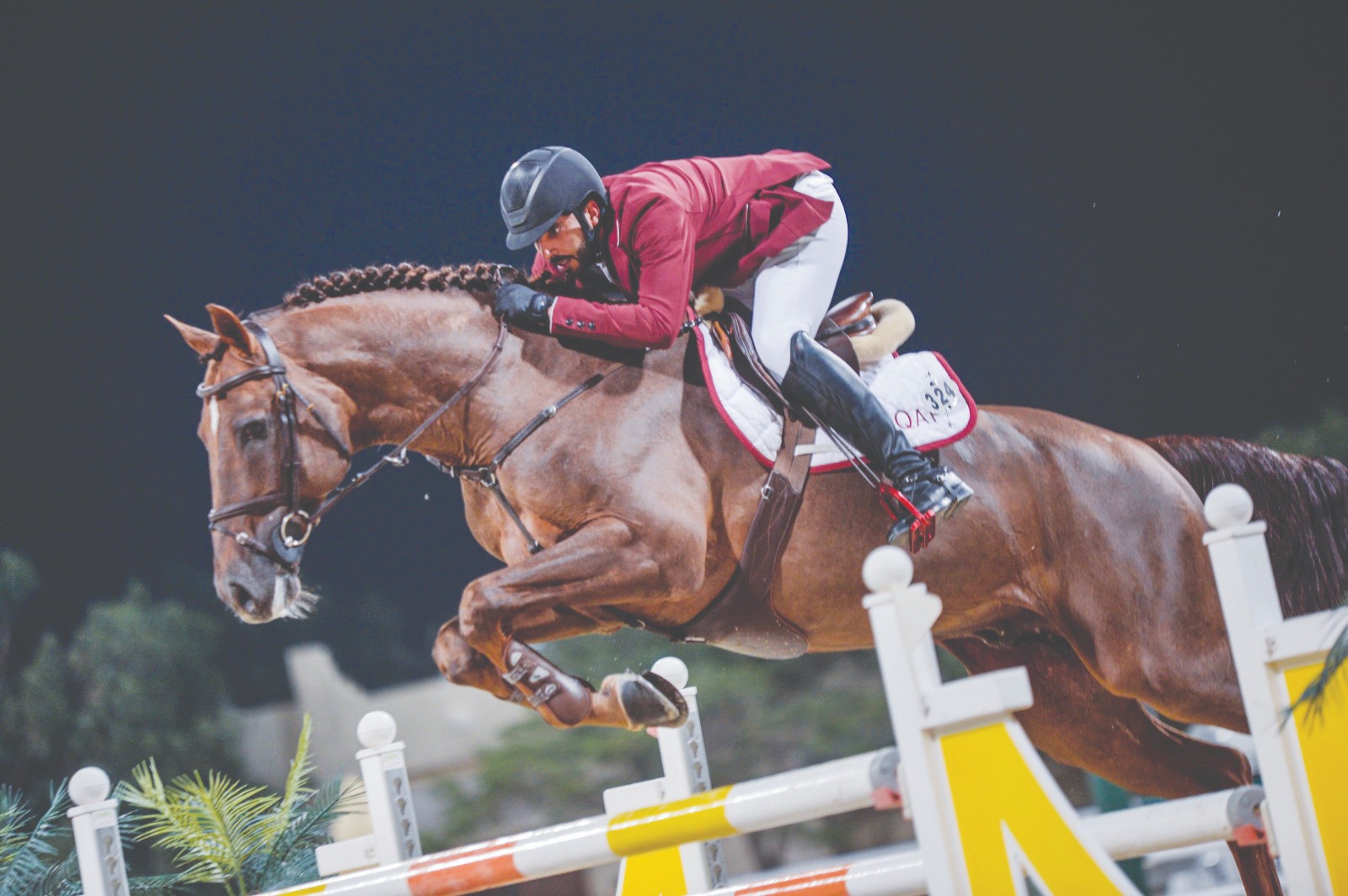 DOHA: Season 4 of Qatar Equestrian Tour – Longines Hathab will kick off from Friday at the Qatar Equestrian Federation's (QEF) Indoor Arena according to the calendar released by QEF.
The event which will kick off the new show jumping season is supported by The Social and Sport Contribution Fund and will be held from October 2020 to March 2021.
The annual Qatar Equestrian Tour, which takes place over 12 series of competitions, is organized and hosted jointly by QEF and Al Shaqab. It aims to improve the standard of horse riding among Qatari youth, while encouraging the involvement of private stables and individual horse owners to spread awareness of horsemanship as part of Qatar's history and tradition.
The first round of 12 will begin with the Vet test on Thursday and the first leg ends on Saturday.
Hathab, meaning "canter" in Arabic, is an initiative of His Excellency Sheikh Joaan Bin Hamad Al Thani, President of the Qatar Olympic Committee (QOC).
The Hathab series was launched in 2017 with the first edition that offered a total prize of QR1.2m.
The popular series is sponsored by Longines, ExxonMobil, and Salam International.
The QOC and QEF are keen to build a strong rider base in the country that has featured at the 2016 Olympic Games in Rio de Janiero.
One of the key legs of the season will be the Amir's Sword Championship round set to be held in February next year.
The season finale will be held at Longines Outdoor Arena Al Shaqab, QEF said while releasing the calendar details.
The 12-round series will have the first four legs at QEF's Indoor Arena followed by eight rounds at Longines Outdoor Arena Al Shaqab.
The significance of the Qatar Equestrian Tour is demonstrated by the results of the competition being used as a guide in the selection of riders to represent Qatar in international competitions.
The riding disciplines include showjumping and dressage, and comprise five competition categories. Staying true to the country's vision to develop sustainable human capital, the categories target various age groups. Starting with the youngest age group – the Future Riders Program for children aged six and above – Hathab challenges the skill levels of various age groups, leading up to the Big Tour category, for individuals 21 and older.
The vision for the Qatar Equestrian Tour is to be "a national series of equestrian competitions to inspire Qatar's next generation of international champions". It provides a structured competition to ensure continuity in organizing local equestrian competitions. A clear benchmark for Qatar has been set through this series – a points system has been implemented with defined participants, for each class of competition.
Hathab Tour 2020-21
Round 1: October 8-10 (QEF Indoor Arena)
Round 2: October 22-24 (QEF Indoor Arena)
Round 3: November 5-7 (QEF Indoor Arena)
Round 4: November 19-21 (QEF Indoor Arena)
Round 5: December 3-5 (Longines Outdoor Arena Al Shaqab)
Round 6: December 10-12 (Longines Outdoor Arena Al Shaqab)
Round 7: December 31-January 2 (Longines Outdoor Arena Al Shaqab)
Round 8: January 14-16 (Longines Outdoor Arena Al Shaqab)
Round 9: January 28-30 (Longines Outdoor Arena Al Shaqab)
Round 10: February 25-27 (Longines Outdoor Arena Al Shaqab)
Round 11: March 4-6 (Longines Outdoor Arena Al Shaqab)
Round 12: March 25-27 (Longines Outdoor Arena Al Shaqab)