Kohli's Heroics Propel India to Victory in CWC '23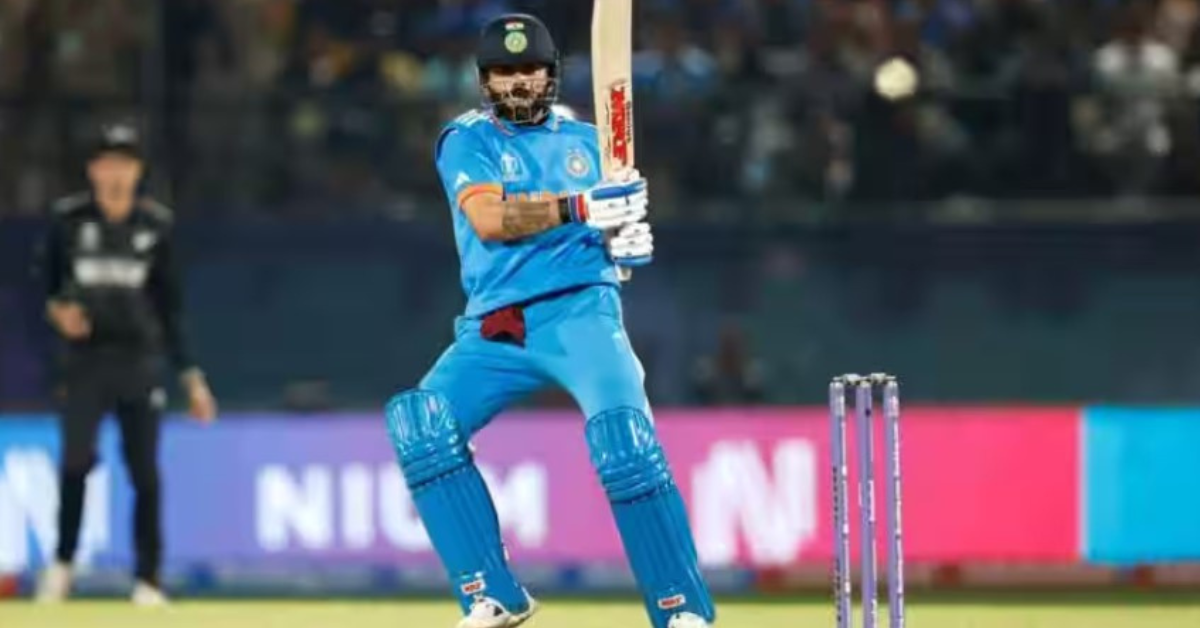 Indian cricket star Virat Kohli's performance in the 2023 ICC ODI World Cup continues to amaze fans and opponents alike. In a match against New Zealand, Kohli played a crucial role in India's four-wicket victory. Facing a target of 274 runs, India found themselves in a challenging position when New Zealand had them at 219 for 4. However, the late strikes by Mohammed Shami, who took 5 wickets for 54 runs, helped limit New Zealand to 273 runs in 50 overs. Kohli, along with Captain Rohit Sharma (46) and Ravindra Jadeja (39 not out), ensured India's victory.
Kohli has been in exceptional form throughout the 2023 ICC ODI World Cup, and his impressive performance against New Zealand made him the leading run-scorer in the tournament with 354 runs. In all five run-chases that India has undertaken, Kohli has been a standout performer, with scores of 85, 55*, 16, 103, and 95. Daryl Mitchell of New Zealand, who himself played a remarkable inning with 130 runs against India, praised Kohli's performance in a post-match press conference. Mitchell acknowledged Kohli's world-class abilities and stated that he will be remembered as one of the greats of the game. Despite not scoring a century, Kohli's performance under pressure was commended by Mitchell, as he played a pivotal role in guiding his team to victory.
Looking ahead, New Zealand remains determined to keep challenging their opponents and trying new strategies. Mitchell expressed pride in his team's bowling unit and their efforts to take wickets, especially in challenging conditions with dew on the wicket. New Zealand will face Australia in their next match in Dharamsala on Saturday, while India will have a week off before their next game against England in Lucknow on Sunday.
India's victory over New Zealand marked their first win against the Kiwis in the ODI World Cup since 2003. The Indian team is currently at the top of the points table with five consecutive wins, earning ten points, closely followed by New Zealand with eight points. The ongoing 2023 ICC ODI World Cup has been filled with thrilling matches, and the remarkable performances of players like Virat Kohli continue to captivate cricket enthusiasts worldwide.
For More Related Updates Please Visit Our Official Website
By- Sahiba Suri